Event
Tools for Managing Stress and Thriving This Holiday Season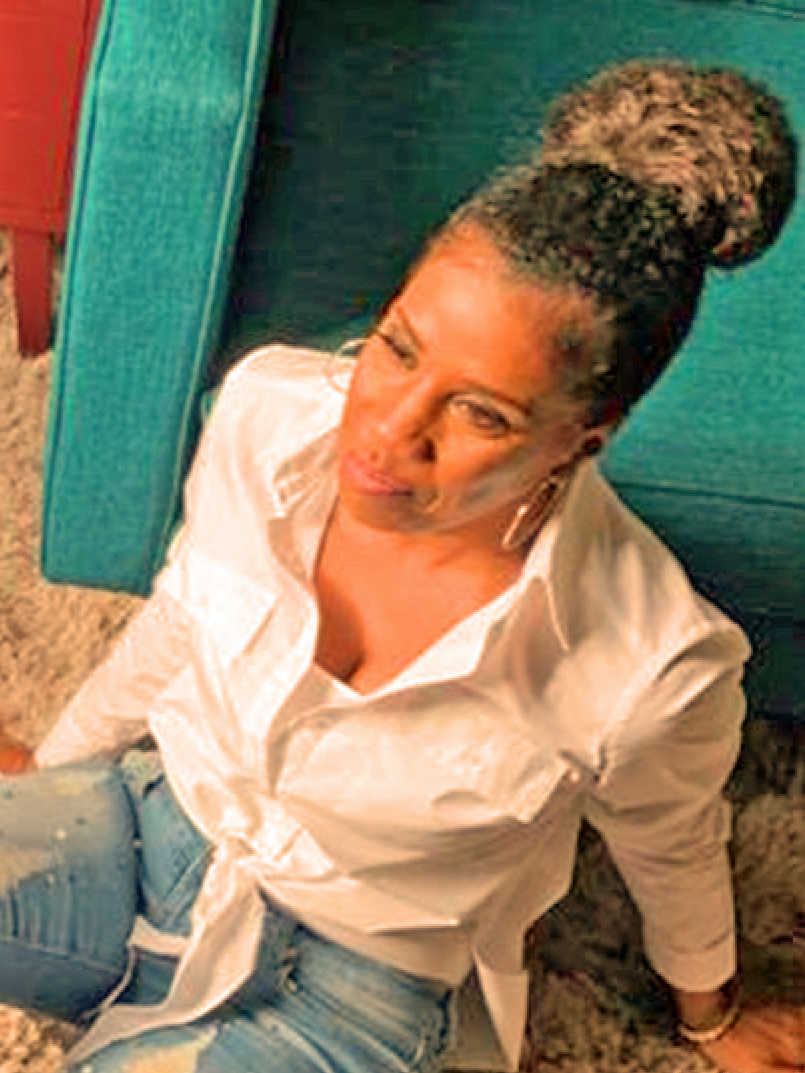 Register for this Ask The Expert program, email the Lupus Foundation of America, New Jersey Chapter, Inc. office at: julia@lupusnj.org, Subject: December 19, 2021 -Ask The Expert.  Please include your full name, email address and phone number. The information for this Zoom webinar will be forwarded to you by email.

Tools for Managing Stress and Thriving This Holiday Season
Thursday, December 9 , 2021; 7:00 - 8:00PM EST

We all feel stressed from time to time, but the holidays offer their own special stressors that can make us feel even worse - gift shopping, family obligations, finances, and perhaps, the grief and sadness that accompanies the loss of a loved one. Stress can be unhealthy. So, what can you do to avoid or minimize some of these holiday stress inducers? Join Dr. Adair F. White-Johnson, best-selling author and motivational speaker as she provides tips , tools, and strategies for thriving this holiday season.
Biography for Dr. Adair F. White-Johnson
Youth Empowerment Expert, Motivational Speaker, International Bestselling Author, and Publisher, 
Dr. Adair F. White-Johnson (affectionately known as "Dr. Adair") is a leading authority on motivating, inspiring and empowering individuals to move towards positive change, become resilient and to bounce back after hitting rock bottom. She specializes in helping women and teens build their confidence levels to become equipped and empowered to pursue their passion, to persevere in their purpose and to "Get Over It!"
Dr. Adair decided to end her successful career as a Professional Counselor after 26 years so she could "follow her next dream." She then created The Empowerment House where she coaches women and teens through life changes. She teaches them how to operate and thrive despite their circumstances and shares techniques that help them empower themselves to "push through the pain" in their lives and become successful individuals.
She is a popular, dynamic, powerful and entertaining motivational speaker, and Dr. Adair has internationally delivered successful presentations in countries such as India, Canada, and The Bahamas.
As the creator of the BELIEVE and GO HARD systems, she imparts strategies that focus on leadership skills, creating a healthy balance, fulfilling dreams and reaching destiny points. In these systems, she introduces six stages of self-empowerment that includes rejuvenating natural resiliency. Also, Dr. Adair created The Johnson Tribe Publishing House (JTP), a full-service publishing agency that empowers, engages, inspires, motivates, promotes and teaches authors the skills of writing and publishing their books.
A State University of New York at Buffalo graduate who earned a Ph.D., a Certificate of Advanced Studies and a Master's degree in Counseling, Dr. Adair has provided motivational, creative and unique services for over thirty years. She also created an empowerment and resiliency curriculum for teens.  She has collaborated with The Still Standing Foundation to create a comprehensive and informative curriculum and program, "Teen Dating Violence, Unhealthy Relationships, and Academic Achievement: The Power of Connection." Her third curriculum, "21 Ways to Get Over It! for Teens: What You Need to Know" motivates, inspires and empowers teens for leadership and success.
She has been named as a State of Georgia Professional School Counselor of the Year and Writer of the Year  and has also been featured in The Huffington Post, Black Enterprise, Rolling Out, POSE, Glambitious, and BOLD magazines. Dr. Adair has appeared on several national, and international radio shows, podcasts and is the recipient of several academic and civic awards.
As the International Bestselling Author of 13 books and 3 curricula that include "21 Ways to Get Over It! What You Should Know," "21 Ways to Get Over It! What You Should Know for Teens", ''How to Get Over It! in 30 Days Parts I, II, and III", ''Teen Dating Violence and Academic Achievement: The Power of Connection," "White Girl Speaks! Powerful Words of Inspiration for Leadership and Success in your Life," "Get Over It! How to Bounce Back After Hitting Rock Bottom," and "Get Over It! How to Bounce Back After Hitting Rock Bottom for Teens," Dr. Adair focuses on teaching teens, young adults, and women how to become empowered, resilient and become change agents in their lives despite any trauma that they have experienced. Also, Dr. Adair trains educators how to use evidence-based, effective methods to work with youth who have been traumatized and need assistance.
Dr. Adair has been married for twenty-nine years and is the proud mother of five children; her life mantra is "I am. I can. I will. I do." and she seeks to share this positive outlook with every person she meets.