Blog
March 11, 2021
Women's History Month: Celebrating Resilient Women in the Lupus Community
In celebration of Women's History Month, we want to spotlight a few remarkable women that are making an impact and inspiring those in the lupus community in every possible way. Below, we've highlighted the stories and accomplishments of some of these phenomenal women:
Olga Lucia Torres, Lupus Warrior
Olga, a first-generation Latina, is a lupus advocate, survivor, and mother of a miracle daughter. Since her lupus diagnosis over 20 years ago, she has dedicated so much of her time to raising awareness and advancing efforts in lupus advocacy. Olga has been involved with the Lupus Foundation of America's New York region for more than a decade. Prior to her work in lupus advocacy, she was a fierce advocate in the courtroom and one of the eight founding lawyers of the Bronx Defenders which is redefining public defense. Olga is now a professor of narrative medicine at Columbia University.
Additionally, she has written a number of op-ed pieces for outlets such as the New York Times that have raised significant lupus awareness through sharing what it's like to live with lupus and four other autoimmune illnesses. Most recently, she wrote and raised awareness on the impact of the coronavirus pandemic in the lupus community.
---
Serita Polinaire, San Diego Support Group Leader
Following Serita's lupus diagnosis in 2015, she was determined to find the answers to her questions and surround herself with the support she needed. Fortunately, Serita came across the Lupus Foundation of America (LFA) and participated in an event where she was relieved to have met a group of women that shared her experiences and understood what she was going through. Soon after, Serita was compelled to continue her engagement with the LFA by becoming a support group leader and co-facilitator in San Diego County. Even in the midst of the pandemic, where changes to virtual events have been made to ensure the safety of everyone, Serita finds great gratitude in being able to uplift, connect, and support others living with lupus.
"As long as we continue to encourage other women in our community and promote positivity, I think the lupus community will continue to thrive and do well," said Serita.
---
Natoshia Cunningham, Ph.D., Psychologist and Researcher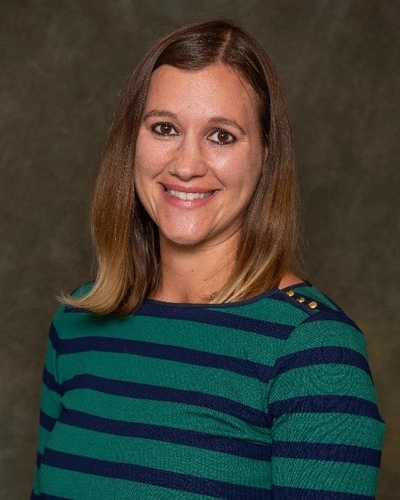 Dr. Natoshia Cunningham is a licensed clinical psychologist and researcher. Much of her work and research over the years has focused on improving mental health outcomes for teens and young adults with chronic health conditions that involve pain, such as childhood-onset systemic lupus. Dr. Cunningham is currently leading a study funded by Childhood Arthritis & Rheumatology Research Alliance (CARRA) to test the effectiveness of a virtual program using cognitive behavior therapy (CBT), known as (Treatment and Education Approach for Childhood-onset Lupus [TEACH]). This program will help adolescents and young adults with lupus build resilience and cope with symptoms of fatigue, pain, and depression by providing them with useful tools.
---
Leticia Ocaña, Health Education Specialist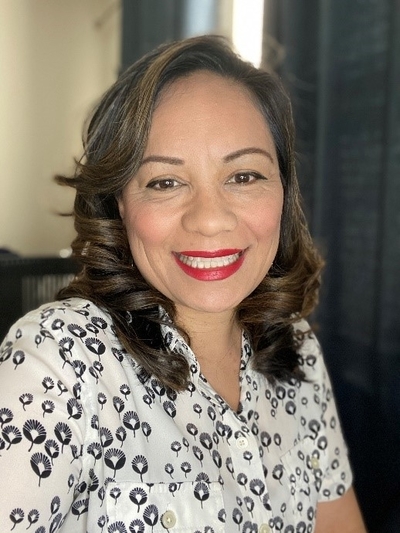 Leticia Ocaña is a bilingual, bicultural Health Education Specialist at the Lupus Foundation of America (LFA). For the past 5.5 years, she has been part of a small team of educators that respond to national and international inquiries.
Furthermore, she plays a crucial role in the development and implementation of educational efforts aimed at Spanish-speaking members of the lupus community. She has translated up-to-date resources on the coronavirus and vaccines and many more crucial resources that help educate and inform. The development of such materials has helped reduce language barriers and the time to diagnosis for those individuals, which essentially helps to improve overall disease outcomes.
Before joining the LFA, Leticia worked in health education and prevention programs in the areas of breast cancer, tuberculosis, and diabetes self-management.
---
Adelaide (Addie) Winans, Lupus Warrior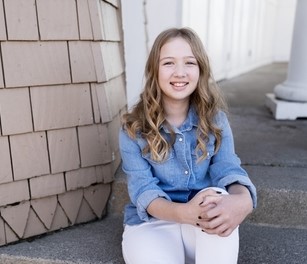 At just 10 years old, fifth-grader Addie is already a powerful lupus advocate. She's raising her voice and telling her story in hopes of bringing about positive change in the lupus community. She was diagnosed at the age of eight in 2019, and immediately started advocating for herself by telling her family, friends, and classmates more about the chronic autoimmune disease. In 2020, as part of the Lupus Foundation of America's Digital Lupus Advocacy Summit, Addie took the opportunity to speak with her congressional members and urge them to support policies that will improve the lives of everyone affected by lupus. Since her efforts in lupus advocacy have been so successful over the years, this young advocate is shaping her future, with her eyes set on a potential career in politics. Look out for this future leader!
---
Throughout Women's History Month, please join us in celebrating and recognizing the many women impacted by lupus and those who have dedicated their time to improving the quality of life for those living with this cruel disease. Join in on Facebook, Twitter and Instagram and shout out the incredible women making a difference in your life!