Blog
June 4, 2019
Update from Finzi Fellows 2018
Every summer the Lupus Foundation of America awards grants to six young lupus researchers through the Gina M. Finzi Memorial Student Summer Fellowship Program (Finzi). The Finzi award supports students who are early on in their career and interested in basic, clinical, translational, epidemiological, or behavioral research relevant to lupus.
The Finzi fellowship has supported nearly 200 students who have gone on to further success producing several publications in peer-reviewed journals, including Lupus, Arthritis and Rheumatism and European Journal of Immunology.
Recently, we caught up with our 2018 Finzi award recipients and asked them to share how this award has helped their career and future ambitions: lupus related research and the trajectory of their career: 
Marilyn Allen
University of Maryland, Baltimore County
Project: Nanoparticle Encapsulated Antimalarial Drugs for Improved Lupus Nephritis Treatment  
"The Gina M. Finzi Student Summer Fellowship provided mentorship and resources to jump start my lupus research journey. The fellowship recognition also facilitated potential collaborations with other researchers, which will be essential as this project grows. Being integrated in the grant writing and management process was an invaluable experience because I was able to appreciate research from a new perspective. This is especially important because my future plan is to continue with lupus research as a post-doctoral researcher and eventually a professor at a research intensive university."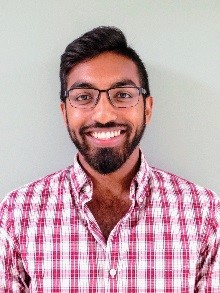 Jagan Sivakumaran
University Health Network/University of Toronto
Project: Assessment of the QRISK3, SLE Cardiovascular Risk Equation, Modified Framingham and Framingham Risk Calculators as Predictors for Development of Atherosclerotic Cardiovascular Disease in Patients with Systemic Lupus Erythematosus
"This award facilitated pursuing medical research in a highly functioning research department. This ultimately led to me successfully submitting and delivering an oral presentation at the International SLE Congress in San Francisco and poster presentation at the upcoming EULAR [European League Against Rheumatism] Congress in Madrid.  Hopefully this will lead to a peer-reviewed publication. Additionally, this award allowed me to network with staff rheumatologists, fellows and residents on a local and international level that may open doors to future research projects and other opportunities."
Rachel Nelson
Yale School of Medicine
Project: Modulation of Antiphospholipid Antibody-Induced Trophoblast Inflammatory Response by Infectious Components
"The Gina M. Finzi Summer Fellowship has contributed to my future ambitions by giving me the opportunity to investigate a scientific question that is relevant to the lupus patient population I want to serve one day. This experience has taught me much of what is known about the mechanisms underlying obstetric APS*, and also how much knowledge is still needed to ultimately improve patient care. This opportunity has reinforced my desire to pursue a physician-scientist path in the field of obstetrics and gynecology, so that I may have the ability to investigate questions that could have a positive impact in many people's lives."
*Obstetric Antiphospholipid Syndrome: an autoimmune condition during pregnancy, in which, women have high levels of antiphospholipid antibodies that attack the placenta.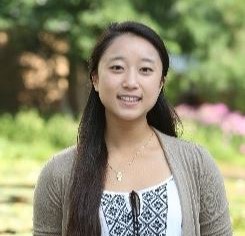 Jennifer Ra
Washington University School of Medicine
Project: Virtual Support: The Key to Bringing Social Support into the Home for Patients with SLE
"Through this fellowship, I learned how much I enjoy interacting with patients and hearing their stories and inputs on a certain issue. It was moving to know that my project could make a real life difference in how patients obtain social support. Through this project I was able to confirm my desire to pursue the healthcare field as a physician and am even more motivated to work towards that goal. After my medical education, I hope to help others in this same aspect of ensuring proper social support, whether it be for lupus or other chronic illnesses"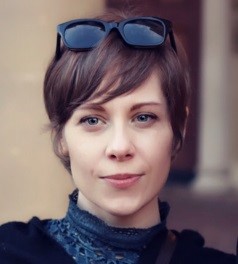 Alanna E. Hirz
The Regents of the University of California
Project: Measuring Resilience as a Key Psychosocial Indicator for Women with Systemic Lupus Erythematosus
"The Gina M. Finzi Summer Fellowship has provided me with an opportunity to get focused training in scale development in behavioral medicine, enhancing my rich training in Public Health theory and practice. My next step is to apply to post-doctoral fellowships under the mentorship of lupus researchers who focus specifically on reproductive health disparities. My goal for my post-doctoral training will be to further refine the quantitative skill set I have developed as a Finzi Fellow."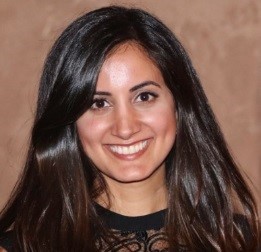 Mitra Moazzami
University Health Network/University of Toronto
Project: Validity and Reliability of Patient Reported Outcomes Measurement Information System (PROMIS) Computerized Adaptive Tests (CAT) in Systemic Lupus Erythematosus
"I am very interested in becoming a clinical epidemiologist. This grant has given me the tools that I need to continue conducting research in lupus." 
We look forward to announcing our next class of Finzi awardees this Summer. Learn more about the research that the Lupus Foundation of America supports.