Blog
August 29, 2019
The Future of Lupus Research – Supporting Young Scientists
By Karen H. Costenbader, MD, MPH, chair of Lupus Foundation of America's Medical-Scientific Advisory Council
For many, summertime means relaxation, time with family and friends, or even vacation. And, while everybody should take some time to recharge, our Gina M. Finzi Memorial Student Summer Fellowship Program awardees, who range from undergrads to medical students, had a different focus this summer. They spent their time in a lab, working hard to solve the mysteries of lupus.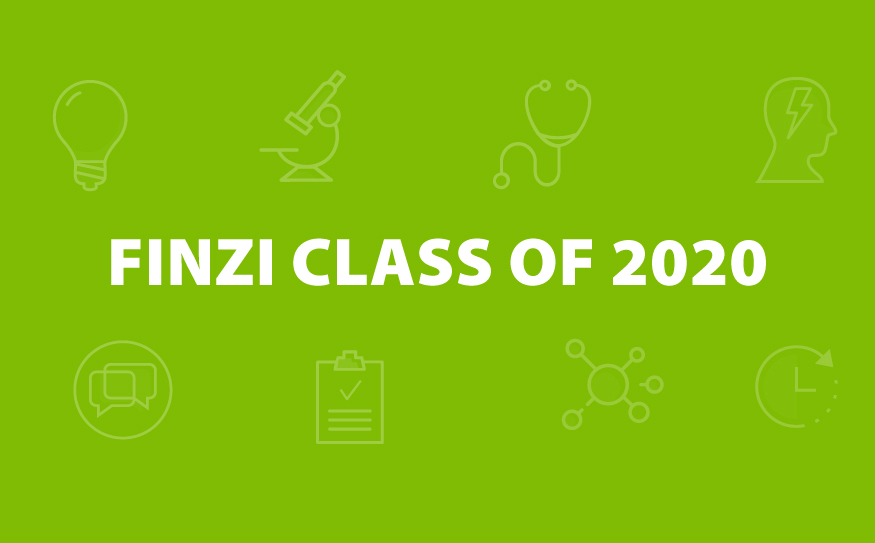 What does that look like? Throughout the month of September you will get a look into what some of our past and current Finzi fellows are researching and what this grant means for their careers as aspiring lupus researchers. We are also challenging you to help us raise $20,000 to support the 2020 class of Finzi fellows, ensuring that the lupus research field is growing full of the best and the brightest scientists. 
You'll hear from Marilyn Allen who recently completed her 2018 Finzi Fellowship. Marilyn's research focused on developing a new medication delivery system for people with lupus nephritis by targeting medicine to specific tissues and organs. Her goal is to prevent vision loss and/or long-term damage to the eyes, a common side effect of the medication used to treat lupus nephritis. She will share more about her study and why the Finzi program was critical to jump starting her lupus research career. 
You'll hear from Erica Moore, a 2019 Finzi Fellow who spent her summer researching neuropsychiatric lupus (NPSLE). People with NPSLE can experience a number of complications ranging from cognitive (brain function) impairment, to vision problems and even seizures. This research is important because NPSLE is something we must understand better.
And, you'll hear from our Finzi Fellow mentors, like Dr. Vicki Rubin Kelly who is mentoring a 2019 Finzi fellow. Why do our Finzi Fellows work with mentors? It ensures that these students have the support and guidance they need throughout their fellowship, and during a critical time in building their lupus research career path. 
We hope that you enjoy learning more about our Gina M. Finzi Memorial Student Summer Fellowship Program. It is a one of a kind program that exposes students early on in their education to a career in lupus research and provides them a unique opportunity for hands-on, mentor supported work that wouldn't be possible otherwise.
Join us this month and learn more about the young scientists we support. You can participate by:
Help Fund the Future
Help us reach our goal this month of $20,000 to support the 2020 class of Finzi fellows.
Donate Now