Blog
January 28, 2020
Register Now for the 2020 National Lupus Advocacy Summit
Your voice is one of the most critical tools we have in the fight against lupus. And that's why we want to encourage you to register for the 2020 National Lupus Advocacy Summit, being held March 15-17 in Washington, DC. Join us on Capitol Hill and learn about the latest in lupus research, connect with hundreds of fellow advocates, and meet with your members of Congress to urge them to join our fight.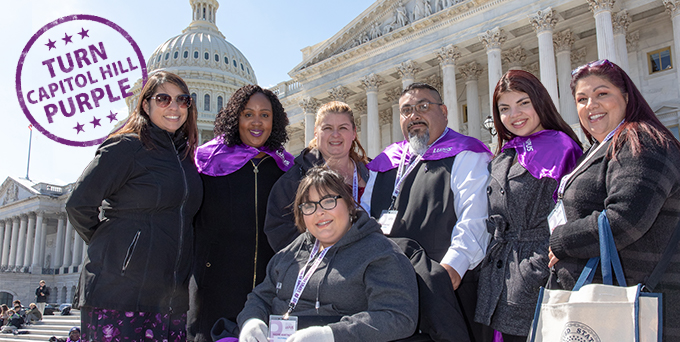 At the 2020 National Lupus Advocacy Summit, you will:
LEARN. 2019 was an incredible year in lupus research, and on March 16 you will hear all about the latest breakthroughs and those soon to come from the experts responsible for them. You'll learn about our efforts to accelerate drug development to get more safe and effective treatments to market, as well as our work to ensure quality care for all people living with lupus. View the full agenda, here.
CONNECT. We are expecting more than 400 lupus advocates this March, once again making the National Lupus Advocacy Summit the largest lupus advocacy event in the nation. Starting with the first moment of the Summit, you'll connect with advocates from all over the country to share ideas, learn from each other's experiences and of course, make lasting friendships.
ADVOCATE. On March 17, you and your fellow advocates will head to Capitol Hill to meet with your members of Congress, tell your lupus story, and secure Congressional support for policies to improve the lives of all people living with lupus. Your voice is powerful, and we need it to make an impact.
The National Lupus Advocacy Summit is the keystone of our year-round advocacy efforts that have generated more than $615 million in federal funding for lupus research and education in the last five years alone. At the Summit, your voice will have a direct and significant impact on the fight against lupus. Join us in DC this March to keep pushing us toward our shared goal: a world without lupus.
PS. We know attending the Summit in Washington can be expensive. Check out this fundraising guide we developed to help you raise money to offset the costs of your trip. With some planning, many of our advocates significantly, or even completely, cover the costs of their entire trip to DC.