Blog
September 8, 2016
Make Your Mark With Pokemon Go
Every day I receive emails from people asking how they can get involved, how they can fundraise for the Lupus Foundation of America.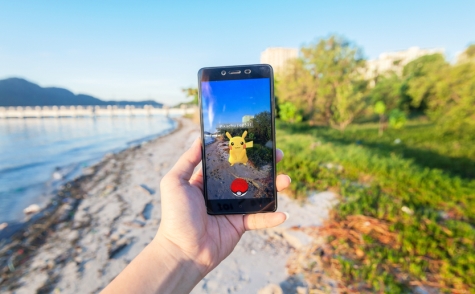 The great news is that through Make Your Mark™ you can raise money doing anything you like to do. Make Your Mark provides a way to set up a fundraising page and gives you access to tools that make it easy to get your friends, family and colleagues involved with your effort. 
Here are a few ways to turn your daily activities into fundraising activities:
Trying to catch Pokémon, collect medals and battle at gyms? Not only is Pokémon Go!  A great way to get out and get active – it is a great way for you to build a Make Your Mark fundraising campaign. Use your Fitbit, Garmin Vivo or any fitness app to track your steps, track your miles and ask your friends family to pledge a dollar for every mile your move with your Pokémon Go activity. Or maybe entice your fellow gamers to donate when you capture more Pokémon or earn new medals.
Planning a movie night in with friends? How about picking a theme such as "Let's Laugh at Lupus," select a couple of comedies to show and ask people to make a donation to LFA. You could set up a snack bar and "sell" items such as bags of popcorn, snacks and beverages for donations.
Signing up for any kind of race? From 5ks to marathons, mud runs to triathlons – leverage your efforts to help solve the cruel mystery.  From the day you register for the race until the day you cross the finish line, let your network know what you are doing, how you are doing and your motivation for supporting The Lupus Foundation of America.  Sharing your journey can be very inspiring to others!
These are just three ways to get involved. Walt Disney famously said, "if you can dream it, you can do it."  What are your ideas on getting involved? How can you turn your everyday activities into a way to help solve the cruel mystery?
Check out Make Your Mark.