Blog
April 5, 2023
Kicking Lupus to the Curb: Mackenzie's Make Your Mark Fundraiser
Mackenzie Brock may have always led a conventional lifestyle, but she knew something was off. On the outside, she appeared to live a regular life: attending her friends' engagement parties, weddings, and traveling to college football games.
When she was young, Mackenzie frequently suffered from unusual symptoms, including a butterfly-shaped rash on her face and severe migraines. The doctors told her at the time she was too young to be tested for anything. It was finally in March of 2022 that she received an answer: lupus. In the six months before her diagnosis, she experienced severe abdominal pain and pulmonary embolisms that led to her being hospitalized and losing 60 pounds.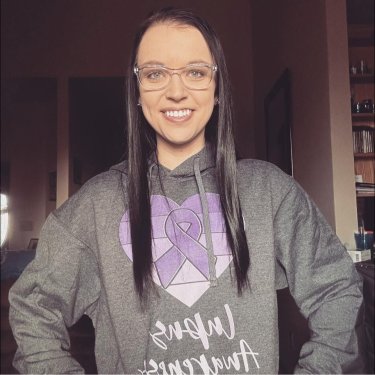 "Like anything new that you see or hear about, initially I was confused. I did not understand what was going on with my body and how all of sudden so many things were changing," Mackenzie recalled following her diagnosis. "I had never heard of the autoimmune disease, let alone how to handle it. My health care team where I live does not even have a rheumatology department. They have tried treating me for each individual health problem over the last year and ignored my lupus diagnosis. I am just now getting into a rheumatologist this year."
Mackenzie's diagnosis left her feeling alone, and she knew immediately she needed to find a way to cope. She decided she would use her diagnosis to do something productive, and took the initiative to do some good.
At the time she couldn't find a local lupus event to attend, so Mackenzie decided she would create her own event that could attract people from all walks of life as part of the Lupus Foundation of America's Make Your Mark program.
Her solution: host a kickball tournament.
"I wanted to host an event that people of all ages could enjoy together. When you think of awareness events, you typically think of a 5K walk/run and I wanted to think outside of the box. What better way than to bring back a childhood game that we all used to play?"
Through a resourceful use of promotional tactics, ranging from disseminating flyers at local business, social media marketing, and word of mouth, the event, aptly titled "Kicking Lupus to the Curb" quickly filled up. Players were given the option to join a team or form their own. In addition to the kickball tournament, Mackenzie also puts on a raffle to help fundraise for the Foundation. Items raffled off are donated by small local businesses, which are featured on the event's social media pages and acknowledged during the event.
The event turned out to be a great success: it generated over $4000 and featured a turnout that included familiar and new faces. Mackenzie credits the success to her network of family and friends who showed up to support her.
"I really don't think I can put into words what it means to have the support that I do. And it is not just about my event, they are supporting those with lupus and the fight we go through."
She looks forward to putting on more of these events, not just for the festivities and fundraising, but also for the connections she forms with others going through their lupus journey.
"Some of my favorite parts are meeting other individuals and families and hearing their stories of how lupus has impacted their life. Lupus is not something one just wants to go around sharing every day. To have people there who support and know the feelings you are experiencing changes everything. Those conversations can go a long way."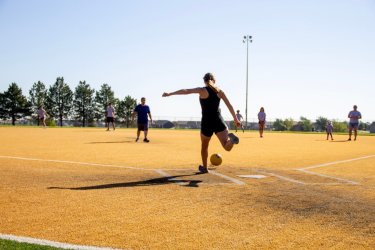 Mackenzie offers the following advice for those looking to start their own fundraising events: simply have fun! While raising money to support the cause is a key objective, she suggests getting the message of the event across to a large group of people and forming connections is most important to raising awareness.
"At the end of the day, no matter how much money you raise, remember the goal you started out with and that was to raise awareness. If you can say that you achieved that, you should feel so proud of yourself."
Interested in starting a fundraiser for lupus? You can turn any event or passion into a fundraiser. Find out more here or reach out to Stacey Clark, clark@lupus.org!