Blog
March 8, 2020
International Women's Day: Celebrating Achievements of Lupus Researchers
In honor of International Women's Day, we want to celebrate women who have made an incredible impact in the lupus research field. Below, we've highlighted a few of these phenomenal women:
Graciela Alarcón, MD, MPH
Dr. Alarcón has led frontline research nationally and internationally on the impact of lupus in minority populations. Her research was the first to explain the role of socioeconomic factors in lupus, specifically in Hispanic and African American populations.
Dr. Alarcón studied medicine in Lima, Peru and completed her rheumatology training at Johns Hopkins University Medical School and Hospital. She later returned to Peru and created the country's first ever Rheumatology Unit at Cayetano Heredia University Hospital, which is now named after her.
In 2011, Dr. Alarcón received the Evelyn V. Hess Award for her incredible impact on the lupus research field and her commitment to training the next generation of lupus researchers – in the U.S. and around the globe.
---
Jill Buyon, MD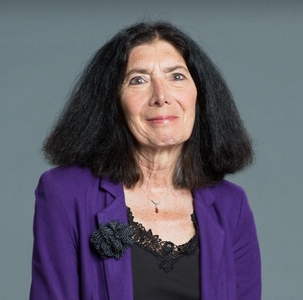 Dr. Jill Buyon is an internationally recognized lupus researcher and clinician with over 200 peer-reviewed papers. Dr. Buyon is currently the Division Director of the NYU Langone Health Division of Rheumatology where she is passionate about counseling and caring for women who have lupus and are either pregnant or contemplating pregnancy. She has also been recognized for her significant contributions to studies on heart disease in lupus and pregnancy.
Additionally, Dr. Buyon is the co-editor of the global peer-reviewed journal Lupus Science & Medicine, founder of the Lupus Clinic at the Hospital for Joint Disease and operates the National Research Registry for Neonatal Lupus. 
---
Joyce Chang, MD, MSCE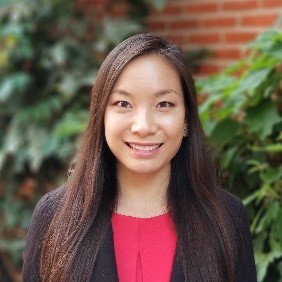 Dr. Joyce Chang is an attending physician in the Division of Rheumatology at Children's Hospital of Philadelphia. She is a 2018 recipient of the Gary S. Gilkeson Career Development Award for her research on identifying non-invasive measures of vascular health in children. This study is incredibly important as children are at a greater risk for cardiovascular disease than those with lupus onset in adulthood.
Dr. Chang is also an Assistant Professor of Pediatrics at the Perelman School of Medicine at the University of Pennsylvania and is passionate about helping youth with complex diseases like lupus to take charge of their disease and navigate their healthcare into adulthood.
---
Nathalie Costedoat-Chalumeau, MD, PhD
Dr. Costedoat-Chalumeau is a Professor of Medicine at the Paris V University and Senior Hospital Practitioner at the Reference Center for Systemic and Autoimmune Diseases Department of Medicine at Cochin Hospital. Her work has led to landmark publications in hydroxychloroquine and its measurement in the blood, adherence to treatment and pregnancy in women with lupus.
Additionally, she has led several international and national longitudinal and cohort studies that have made a tremendous impact on lupus research. She also serves as a member of the editorial board of Lupus Science & Medicine.
---
Candace Feldman, MD, MPH, ScD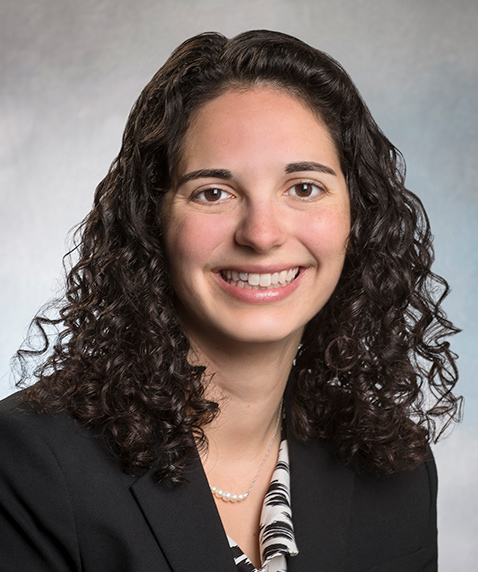 Dr. Candace Feldman is Assistant Professor of Medicine at Harvard Medical School and an Associate Physician at Brigham and Women's Hospital. She is a member of the Lupus Foundation of America's Medical-Scientific Advisory Council, and in 2019 she received the Mary Betty Stevens Young Investigator Prize for her significant accomplishments in the early stages of her lupus career. Dr. Feldman is committed to studying lupus disparities, and improving health care access and outcomes for people with lupus as a social epidemiology researcher.
As a researcher still early in her career, Dr. Feldman's ongoing lupus research has and will continue to make a significant impact on the lives of people with lupus.
---
Andrea Knight, MD, MSCE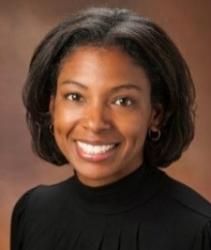 Dr. Andrea Knight is a pediatric rheumatologist at the Hospital for Sick Children in Toronto and has focused her career on improving the lives of young people with childhood onset lupus. Her research focuses on understanding the burden of childhood lupus on brain health and the developing brain, as well as the impact of mental health disorders on youth with lupus.
Dr. Knight also currently serves on the Lupus Foundation of America Medical-Scientific Advisory Council and as vice-chair of the Lupus Section for the Childhood Arthritis & Rheumatology Research Alliance (CARRA), and co-leads a research workgroup for the mental health section of CARRA.
---
These remarkable women are just a few of those making a significant impact on lupus research and in the lives of those impacted by lupus. This International Women's Day, please join us in celebrating the women who are dedicating their lives to the field of lupus! Join in on Facebook, Twitter and Instagram and re-share our International Women's Day post to spread the word.