Blog
Swim, Bike, Run – Doing Anything He Can To Help End Lupus
This profile is part of a series highlighting people who are participating in the Team Make Your Mark program. Keep an eye out for our upcoming Spring and Fall events or join the Choose Your Own Race team to run or walk in any race or distance you prefer. For more information, please visit www.lupus.org/teammakeyourmark.
---
About two years ago, Mark's stepdaughter Meghan was diagnosed with lupus when she was 11. Her symptoms first started with her wrists hurting and then escalated to Meghan crying in her room because she couldn't make her bed due to the pain.
After a visit to the doctor and a referral to a specialist, Meghan's tests came back showing that she had lupus. "I knew what lupus was, but I didn't know much about it. We read up about it, got introduced to people and looked for ways to get involved," shared Mark.
Following her diagnosis, Meghan was put on a variety of medications, but now her lupus is being managed. "She's doing a lot better and is back to playing sports – she just wants to be a kid. She still gets tired and there have been times where she has to sit back and she gets frustrated, but she's a strong girl! Last year, she came second in State in softball!"
As they started to get connected with people in the lupus community, they then found out about the Seattle Walk to End Lupus Now. It was an opportunity to fundraise for lupus research and meet others in the area impacted by lupus. Mark then wanted another way to make an impact – and that way was with Team Make Your Mark.
"I've raced Ironman events for a long time – and I thought, why don't I dedicate my next race to lupus research? We need more of it, I can support it," said Mark.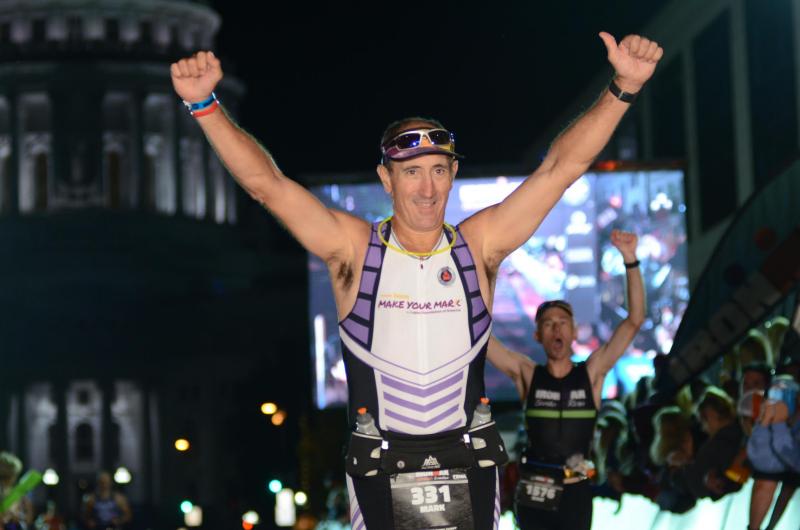 Mark dedicated nine months to training and raising money for his triathlon with Team Make Your Mark's Choose Your Own Race option. With a goal of $1,000, Mark started sharing his fundraising page on Facebook, incorporated updates about his Iron Man training – and with his persistence, he far surpassed his goal, raising $3,400 by the time of his race! "I posted on Facebook and LinkedIn. I also had the opportunity to share what I was doing with the Chief Growth Officer of the company I work for – Elior North America. He encouraged me to share my fundraiser with my colleagues and even agreed to sponsor my triathlon racing kit [gear]." 
Mark's wife Jenn and his stepdaughters Taylor and Meghan came to the Ironman race to support him. While according to Mark it was one of his worst races, he took it as a sign, "Maybe it was God showing me what it's like to struggle – something that people with lupus battle with daily."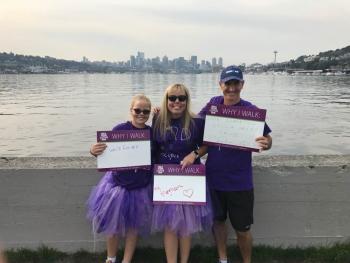 Mark insists that Meghan is the true hero – fighting every day and staying as positive as she can. But, we think that Mark is quite the hero, too!