Summer 2023 Gina M. Finzi Fellows
The Lupus Foundation of America awarded five individuals to receive the 2023 Gina M. Finzi Memorial Student Summer Fellowship Award.
The Finzi Fellows are spending their summer conducting research in areas that are critical to moving the lupus research field forward. The Finzi Fellows are mentored by an established lupus investigator throughout the duration of their research. The results of research by the awardees will contribute to new therapies, prevention strategies and educational interventions to better understand, detect and treat people with lupus.
The 2023 Gina M. Finzi Memorial Student Summer fellows are:
Mia Barron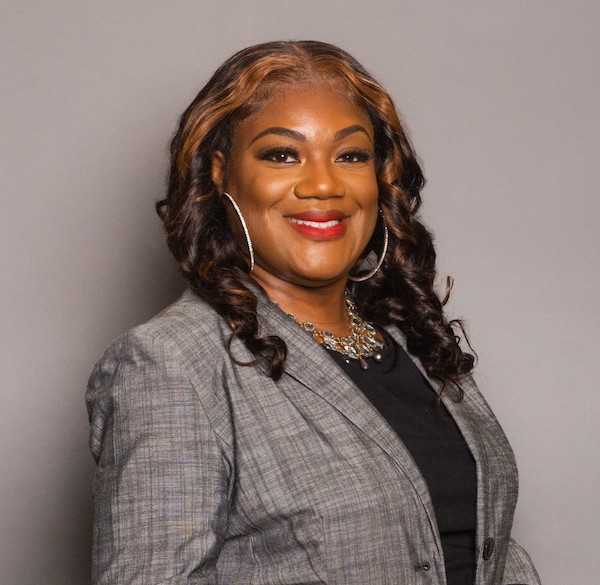 Mentor: Edith M. Williams, PhD, MS (Rochester); Robin M. Dawson, PhD, APRN, CPNP-PC, FAAN (USC)
Institution: University of Rochester/University of South Carolina College of Nursing
Project Title: Assessing and Improving Communication Among African American Individuals with Lupus
Project Summary: The project aims to generate knowledge about effective communication strategies used among clinicians and African American individuals with systemic lupus erythematosus (SLE). African Americans with SLE have been known to have worse outcomes with poor prognoses, have greater disease burden, and more complex and fatal outcome compared to whites suffering from the disease. Ineffective patient-clinician communication not only presents a significant barrier to enhancing patient outcomes but also contributes to health disparities. Therefore, there is a critical need to identify communication strategies used among African American individuals with SLE and clinicians to implement interventions to facilitate treatment adherence to achieve better symptom control and self-management skills, avoid hospitalization, and reduce poor health outcomes. An established and novel intervention approach to address ineffective communication among patients and clinicians would promote healthy behaviors leading to improved patient outcomes. Achieving our project aims will provide strong evidence for further development of future therapies to decrease disease severity and improve adherence to treatment among individuals with SLE from racially disadvantaged groups.
---
Felix Chin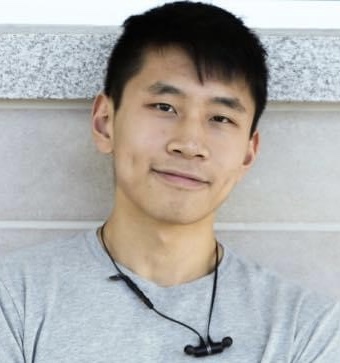 Mentor: Victoria P. Werth, MD
Institution: Perelman School of Medicine at the University of Pennsylvania
Project Title: Application of Novel Single-Cell Analysis Tools to Cutaneous Lupus Imaging Mass Cytometry Data
Project Summary: Cutaneous lupus erythematosus (CLE) is an autoimmune disease where the immune system mistakenly attacks healthy cells in the skin, leading to rashes and skin damage. The disease can be challenging to treat due to differences in underlying biology between patients. Our lab uses a cutting-edge technology called imaging mass cytometry (IMC) to better understand the disease at a cellular level. IMC allows us to look at individual cells in a skin biopsy and see the similarities and differences in cells from patient to patient.
Analyzing the large amounts of data produced by IMC can be difficult. We plan to use new computational tools to help us analyze the data to find meaningful patterns. By comparing the clinical information available for each biopsy (such as how the patient responded to treatment and the type of CLE they have) to the cell data, we hope to discover which types of cells are most important in the development of the disease, which will aid scientists in developing better drugs for treating the disease. We also hope to identify certain cells that may be predictive of treatment response to aid in management of the disease.
Ultimately, this research has the potential to lead to better ways to diagnose and treat CLE. By using these advanced techniques to better understand the biology of the disease, we hope to uncover new insights that will help doctors and scientists develop more effective treatments.
---
Carolin Sophia Coenen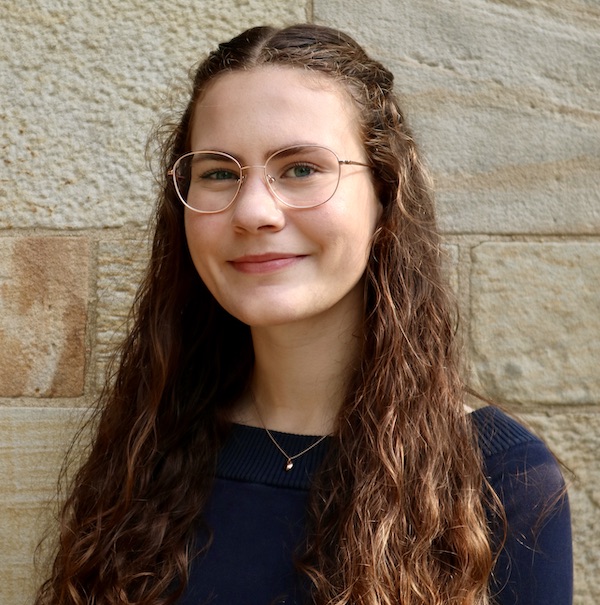 Mentor: Vikki M. Abrahams, PhD
Institution: Yale School of Medicine
Project Title: Mechanisms of placental-vascular communication in obstetric antiphospholipid syndrome
Project Summary: Antiphospholipid syndrome (APS) is a lupus-associated autoimmune disease that primarily affects women. Women with APS have high levels of antiphospholipid antibodies and are at high risk for pregnancy complications such as miscarriages and preeclampsia. These pregnancy complications arise because antiphospholipid antibodies attack the placenta and disrupt its normal function. In this current study, we are looking to see specifically how antiphospholipid antibodies cause these pregnancy problems. In particular, we will look to see how antiphospholipid antibodies change the way the placenta normally communicates with the blood vessels of the woman's uterus. The findings from this study will provide us with a deeper understanding about the underlying mechanisms of pregnancies complicated by APS and lupus that are necessary to advance our ability to identify pregnancies at higher risk, improve therapeutic options, and ultimately improve outcomes for both mother and child.
---
Fatima Debek
Mentor: Zahi Touma, MD, PhD, FACP, FACR
Institution: Krembil Research Institute, Toronto Western Hospital
Project Title: Comparing Subjective and Objective Cognitive Impairment Measures in Systemic Lupus Erythematosus Relating to Health-Related Quality of Life
Project Summary: Systemic lupus erythematosus (SLE) is a chronic autoimmune disease with multiple neuropsychiatric features, one of the most common being cognitive impairment (CI). There are multiple ways to assess cognitive function, from subjective patient self-report measures to objective assessments conducted by trained healthcare professionals.

Studies have reported discrepancies between subjective and objective measures of cognitive function. A patient could under/overreport perceived CI, with opposite results concluded from their healthcare professionals' objective assessment. As physicians and the healthcare team focus more on objective measures of cognitive function and disease activity, the patient's perspective on their disease and health is often not analyzed in depth, which may be potentially associated with delayed diagnosis of cognitive impairment (subjective). These discrepancies can have an impact on patients' health-related quality of life. We believe that both objective and subjective cognitive assessments are important to measure and future studies are needed to better understand the agreement and discrepancies in these measures.

This study will investigate the demographic, clinical, and patient reported outcomes of 300 patients with SLE followed at the University of Toronto Lupus Clinic. We aim to compare and contrast subjective and objective measures used to evaluate cognitive function in SLE patients, and the association with measures of health-related quality of life. These findings will assist in identifying discrepancies between the subjective and objective measures, highlighting areas where greater focus on patients' well-being and health can be emphasized instead of focusing predominantly on healthcare professionals' clinical assessments, increasing patient-centered care and health-related quality of life.
---
Kathryn Sullivan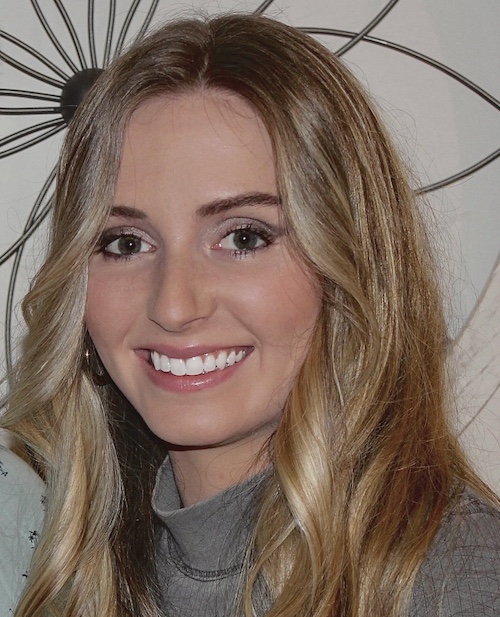 Mentor: John D. Mountz, MD, Ph.D.
Institution: University of Alabama-Birmingham School of Medicine
Project Title: Increased mitochondrial complex I activity in females
Project Summary: Systemic lupus erythematosus (SLE) disproportionately impacts women as opposed to males at a ratio of 9:1. Yet, it is not fully understood why women are much more susceptible to the disease. The overall goal of this project is to determine the basis for female sex-bias in SLE. Specifically, we will determine if a dysfunctional energy production pathway facilitates the immune cell activation against self-proteins and excess inflammatory cell signaling molecules in women. We hypothesize that the female sex predisposition to SLE is due to increased dysfunctional energy production by immune cells that increases their response to self-protein and inflammation signals. In the proposed study, we will use mouse models of lupus to determine (1) if females have an increased energy production pathway in their immune cells, and (2) if dysregulated energy production promotes inflammation signals to turn on immune cells and thereby leading to their maturation in females. The successful conclusion of the proposed study will further the field by showcasing the female sex-bias in immune cells in SLE, by indicating the role of a flawed energy production pathway in immune cells in facilitating autoantibody formation. Importantly, the proposed study has the potential to lead to the development of new therapeutic approaches in SLE.