Summer 2022 Gina M. Finzi Fellows
The Lupus Foundation of America awarded six individuals to receive the 2022 Gina M. Finzi Memorial Student Summer Fellowship Award.
The Finzi Fellows are spending their summer conducting research in areas that are critical to moving the lupus research field forward. The Finzi Fellows are mentored by an established lupus investigator throughout the duration of their research. The results of research by the awardees will contribute to new therapies, prevention strategies and educational interventions to better understand, detect and treat people with lupus.
The 2022 Gina M. Finzi Memorial Student Summer fellows are:
Keenan Anderson-Fears
Pennsylvania State University
Project Title: Evaluation of Genetic and Clinical Risk Scores to Enhance ILE to SLE Progression Identification
Mentor: Dajiang J. Liu, Ph.D., MA, Pennsylvania State College of Medicine Associate Professor, Department of Public Health Sciences Division of Biostatistics and Bioinformatics; Associate Professor, Department of Biochemistry and Molecular Biology; Assistant Professor, Department of Public Health Sciences, Center for Statistical Genetics
Co-Mentor: Nancy Olsen, MD, the H. Thomas and Dorothy Willits Hallowell Chair in Rheumatology, Penn State College of Medicine
Project Summary: We will develop novel statistical methods to integrate multiple related autoimmune diseases from diverse ancestry to identify novel risk loci for lupus and leverage our discovery to predict disease progressions for lupus.
---
Natalie Toothacre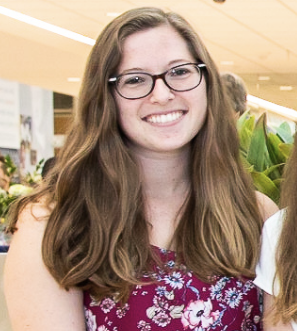 University of Pennsylvania
Project Title: Elucidating the role of DNA methylation in dynamic X Chromosome Inactivation and lupus disease development in female lymphocytes
Mentor: Montserrat Anguera, Ph.D., Center for Research on Reproduction & Women's Health, University of Pennsylvania Perelman School of Medicine
Project Summary: Female lymphocytes exhibit 'dynamic' X chromosome inactivation (XCI) in which Xist RNA and heterochromatic marks are absent from the inactive X (Xi) in naïve cells, then re-localize to the Xi upon stimulation. However, the requirement for DNA methylation in this process is currently unknown. Additionally dynamic XCI and DNA methylation are known to be disrupted in SLE, but how DNA methylation changes specifically on the Xi with disease has not yet been explored. Here, I will determine the contribution of DNA methylation to maintaining the Xi during dynamic XCI, and elucidate how lupus-like disease impacts DNAm levels at promoters of immunity genes on the Xi that become aberrantly expressed.
---
Seong Hee (Joy) Park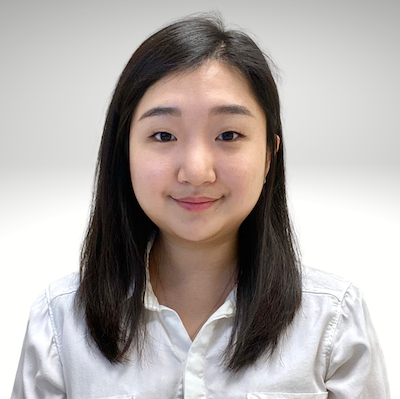 Upstate Medical University
Project Title: The role of HRES-1/Rab4-regulated CD38 expression in IL-2 depletion in systemic lupus erythematosus CD4+ T cells
Mentor: Andras Perl, MD, PhD, State University of New York Distinguished Professor of Medicine, Biochemistry and Molecular Biology, and Microbiology and Immunology; Vice Chair for Research, Department of Medicine Chief, Division of Rheumatology
Project Summary: The mechanism underlying disturbed homeostasis between proinflammatory interleukin (IL)-17-producing helper T cells (TH17) and anti-inflammatory regulatory T cells (Tregs) in the setting of systemic lupus erythematosus (SLE) is poorly understood. SLE disease activity and T cell-dependent proinflammatory skewing are linked to the GTPase, HRES-1/Rab4 (Rab4A), but its mechanism still has much to be uncovered. In this proposal, we will define Rab4A as a critical regulator of IL-2 production via its function as an endocytic recycler of the NAD hydrolase, CD38, in which its dysfunction would contribute to the TH17/Treg imbalance shown in SLE.
---
Aditi Deokar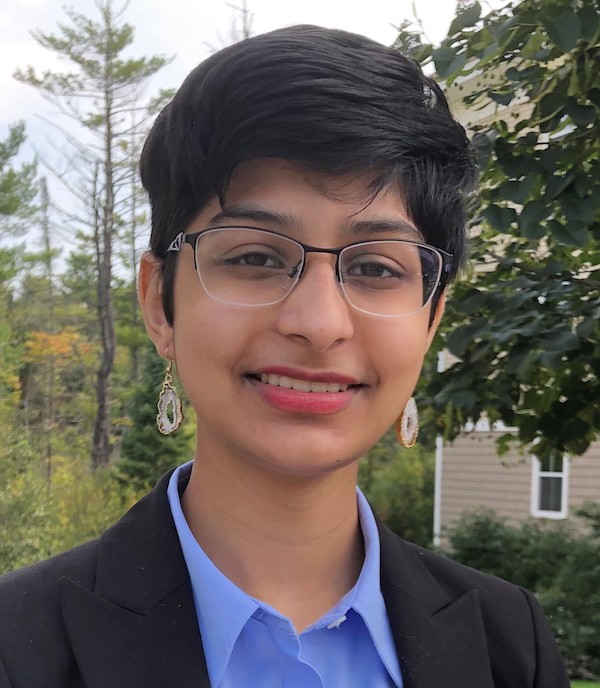 Dartmouth College
Project Title: Increasing Regulatory T cells to Ameliorate Systemic Lupus Erythematosus
Mentor: Yina H. Huang, PhD, Dartmouth Geisel School of Medicine, Associate Professor of Microbiology and Immunology, Associate Professor of Pathology and Laboratory Medicine
Project Summary: Systemic lupus erythematosus (SLE) is an autoimmune disease that destroys healthy tissues, particularly the kidney through lupus nephritis. General immunosuppressive drugs are the primary treatment for severe SLE; however, they have broad side effects. A more targeted approach such as immunotherapies that leverage the immune system's own regulatory mechanisms holds promise for circumventing side effects while maintaining clinical efficacy. One immunotherapy that has good safety and efficacy in clinical trials for SLE and lupus nephritis is low dose interleukin-2 (IL-2), a cytokine which stimulates immunosuppressive regulatory T cells (Tregs). However, the therapeutic use of IL-2 for lupus is significantly limited by two major concerns: 1) IL-2 binds to both Tregs and CD8 cytotoxic cells (CTLs), which can cause further autoimmunity, and 2) small cytokines like IL-2 are quickly filtered out by the kidney, resulting in short half-lives measured in minutes. We hypothesize that IL-2 fused C-terminal but not N-terminal to human serum albumin (HSA) can sterically control IL-2 receptor binding in a manner highly selective for Tregs as opposed to CTLs. We anticipate that this easy to manufacture complex will also increase circulation half-life by virtue of the fusion's increased size and potential for Fc receptor (FcRn) recycling, resulting in better in vivo pharmacokinetic and therapeutic efficacy in a mouse SLE model. We have observed excellent selective activation of Tregs with IL-2-HSA in contrast to broad T cell activation with HSA-IL-2. This summer, I will test the efficacy of IL-2-HSA in increasing Treg cells and decreasing lupus nephritis in a mouse SLE model. Depending on our results, the IL-2-HSA complex could represent an improved more targeted treatment for SLE and other autoimmune diseases where Tregs are dysregulated. I am a freshman at Dartmouth College who is highly motivated by my own experience with SLE to pursue a clinical research career as a physician scientist to find lupus treatments and treat children with lupus like myself as a pediatric rheumatologist.
---
Julianne Kleitsch
University of Pennsylvania, Perelman School of Medicine
Project Title: How to assess the heightened 10-year risk for atherosclerotic cardiovascular events specifically in lupus patients? A comparison of published methods for estimating risk with actual events in a 10-year period in our established longitudinal lupus cohort
Mentor: Victoria Werth, MS, MD, Professor of Dermatology, Perelman School of Medicine, University of Pennsylvania
Project Summary: Patients with cutaneous lupus erythematosus (LE) are at a heightened risk for heart attacks, strokes, and other manifestations of atherosclerotic cardiovascular disease (ASCVD). Despite this, it is unclear how to assess future ASCVD event risk in LE patients. This uncertainty is a substantial impediment in the clinical management of LE patients. Our goal is to resolve this uncertainty. We propose to determine which method of analyzing clinical data from exactly 10 years ago most accurately predicts which LE patients in our UPenn Longitudinal Lupus Cohort did, or did not, develop an ASCVD event in the ensuing 10 years. Our proposed research will clarify how to estimate 10-year ASCVD event risks specifically in LE patients, thereby improving clinical management of this leading cause of morbidity and mortality.
---
Olivia Favor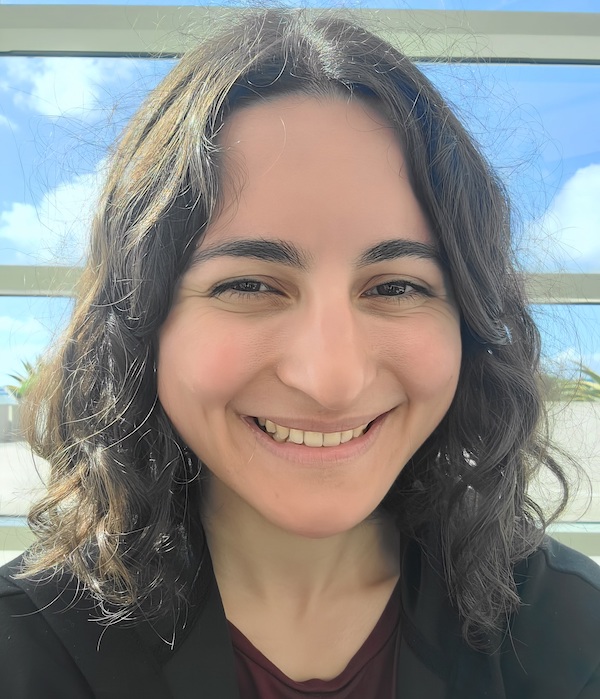 Michigan State University
Project Title: Soluble Epoxide Hydrolase Inhibition: A Novel Approach for Suppressing Environmentally-Triggered Lupus
Mentor: James J. Pestka, Ph.D., Robert and Carol Deibel Family Professor, University Distinguished Professor, Department of Microbiology and Molecular Genetics, Michigan State University
Project Summary:  Lupus is a chronic autoimmune disease with no cure that causes skin rash, joint pain, inflammation, and kidney damage. Continual exposure to air pollutants in the environment, such as silica dust, are known to exacerbate lupus symptoms in genetically susceptible individuals. To improve quality of life, patients with lupus often use steroids, but their long-term usage can have side effects like heart disease, diabetes, and bone loss. In addition, individuals with lupus lose occupational income and face huge medical bills when managing their symptoms. To reduce physical and financial strain on patients with lupus, it is crucial to develop safer, less expensive drugs. A novel class of drugs that inhibit an enzyme called soluble epoxide hydrolase (sEH) is a new promising steroid-sparing strategy that promotes production of pro-resolving fatty acid metabolites in tissues to counter inflammation. In mice, inhibiting sEH prevents inflammation and organ damage resulting from exposure to toxic substances. Several new drugs that inhibit sEH have been shown to be safe and are currently under study in ongoing human clinical trials for chronic cardiovascular and inflammatory diseases. However, the effects of inhibiting sEH on lupus have not yet been studied. The goal of this proposal is to determine whether inhibiting sEH will prevent silica-triggered inflammation and autoimmunity in lupus-prone mice. Positive results from this preclinical study could be a first step leading to clinical development of sEH inhibitors as safe, inexpensive steroid-sparing drugs that improve longevity and quality of life in lupus patients.