Personal Stories
Yani K. - Diagnosed at age 39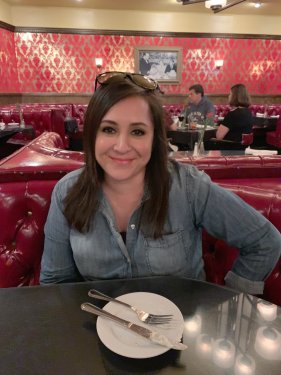 My story goes much deeper than just my own diagnosis. In May of 1996, my grandmother lost her battle to lupus. Little did I know that over 25 years later I would be fighting the same battle.
My diagnosis was years in the making. Looking back, I had symptoms but it was never apparent that lupus was the culprit. There was always an explanation for every health episode; a virus, heat stroke, stress, anxiety, depression, and so on. I was put on anti-depressants, told to take supplements but my symptoms persisted. I knew something was wrong and I was fed up with mental health being blamed for my physical symptoms.
I finally spoke to my doctor, explained that lupus was prevalent in my family, and we decided to move forward with lab work to start. Sure enough, my labs indicated something was wrong. I was referred to a rheumatologist who diagnosed me with SLE. While I had always been suspicious over the past year, nothing prepares you for that confirmation, to hear those words, to know that my life was changing forever starting at that very moment, I was in shock. All the memories of my grandmother flashed through my mind. Was I picking up where she left off? I had to remind myself that my grandmother unfortunately did not have access to the treatments we have available today.
Today, for me, there's hope. While I'm dealing with symptoms now while I wait for my treatment to kick in, I have to stay strong and fight. To those who have lost their lives, to those who have been fighting for years, and to those now navigating through a new diagnosis, you are the pillars of strength, warriors of a battle not often seen, and a true definition of resilience.