Personal Stories
Rebekah D. - Diagnosed at age 17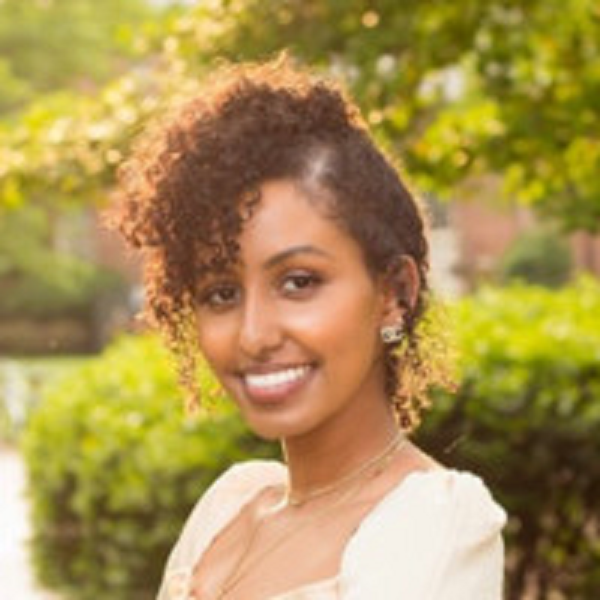 I was diagnosed with lupus nephritis when I was 17-years-old, a year after my father passed away due to a heart attack. I correlate the two as if they go hand-in-hand, and that's because I had not coped well when I lost my dad. It was an extremely difficult time for me, given how close I was to him and how sudden it had happened, and I'd reason that much of this distress triggered my autoimmune disease.
When I first started showing symptoms of lupus, my hands and ankles swelled dramatically. As a few weeks went on, I began losing my breath very frequently as if I were out of shape; I had not read into it too much though since I had just visited my primary care physician. Eventually, my breathing became so sparse, I fainted while in class. After several visits to different doctors, I was eventually hospitalized for two weeks in the Pediatric Intensive Care Unit, where I was on a ventilator, had several blood transfusions, kidney failure and began my several sessions of chemo. While this pinnacle moment highlighted how privileged I was to have access to healthcare, health insurance and enough knowledge capital to make the call on going to the hospital, underlying structural biases emerged from these series of events.
My trust in the U.S. health care system declined from that point on and led me to assume that the institutional practice of medicine had failed Black and Brown bodies. Not only had I thought that they failed my father who passed away at a young age due to a heart attack, but they had now almost failed me. African Americans have a 30 percent higher chance to die from heart disease and are 2-3 times more likely to be diagnosed with lupus (U.S. Department of Health and Human Services Office of Minority Health, 2018; National Institute of Diabetes and Digestive and Kidney Diseases, 2017).
Nonetheless, here I am ten years later with a holistic healthy lifestyle but currently on my third flare up. While these flare ups remain debilitating and difficult to cope with, I've fortunately found a great provider who understands how lupus impacts my body and how to treat it. While our health care system needs a reckoning, I am hopeful that our testimonies will continue to bring forth change towards health equity and perhaps a cure towards lupus.