Personal Stories
Melissa D. - Diagnosed at age 8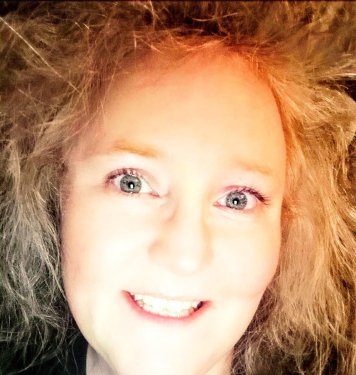 I was 6 years old, and began having joint pain and fevers. Doctors kept saying it was growing pains, and sending me home. My mother was adamant though, and found an internist who actually listened to my complaints of fatigue (not tiredness), rash after being exposed to UV light, fever, hair loss, and lung issues.
After the internist ran tests, he said he would like to send my lab to the Oklahoma Medical Research Foundation. About 2 weeks later, my mother got a call from OMRF, saying they would like to see me there. It was 2 years after my initial symptoms, that I received a diagnosis of seronegative systemic lupus. My journey with lupus is one that is rarely heard of, in that my disease course has been severe, but my ANA and other markers have been negative for the most part. I have encountered most complications from lupus, such as cardiac involvement, lupus nephritis, kidney failure, transplant, seizures, lung involvement, CNS involvement, stroke, and arthritis. Using a combo of strict diet, alternative therapies, and newer biologics/chemotherapy, I have come to a point where major organ involvement is slowing. I have participated in over 80 clinical trials, and hundreds of studies.
After 40 plus years with this disease, and the medications to treat it, my body is feeling the effects. The neuropathy is the worst, along with erosive arthritis. Through the years, I have been an ambassador for the Lupus Association, and enjoy being an advocate/activist for those who cannot, or will not, advocate for themselves.
In my 40 plus years with lupus, I have seen so many advancements, and am encouraged that we are striving for even more. From less than a 4 year life expectancy, to being almost 50, I have come a long way, thanks to the advancement of science and medicine, and having the courage to fight, when it would have been so easy to just give up. I was able to fulfil my dream of being a nurse, and educating others on how to care for themselves, and while lupus has taken a lot from me, and I grieve those things daily, it will not be allowed to take my hope - hope of a future without lupus.