Personal Stories
Mariah P. - Diagnosed at age 23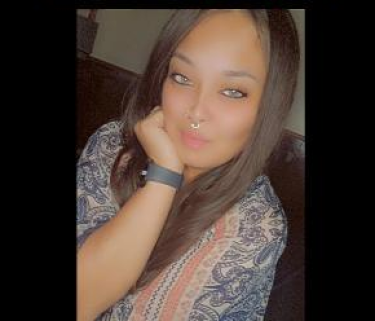 In 2015, when I was 21 years old, I noticed I had a lesion on my face. I believed I was allergic to something and thought maybe it was due to the G6PD I was diagnosed with as a child. I began to break out in lesions all over my body. I had a biopsy done, and it came back as lupus. I have SLE and DLE lupus. My PCP sent in a referral to a rheumatologist. I was told there were no openings for 8 months.
Meanwhile, I began getting sicker. I lost 90 pounds within those 8 months. I was feeling tired a lot, I had pain in my joints and throughout my body and my legs and stomach swelled with fluid. My body swelled with fluid so bad that my shins were bursting open and the tips of my toes were oozing. I went to a routine eye doctor appointment and they dilated my eyes with drops. I started feeling sick to my stomach and my eyes swelled shut. I went to the ER the next day. They said, I had an allergic reaction. When I went to my doctor, they recommended that I take Ibuprofen for the pain (as needed), and told me to wait for my appointment. The large amounts of ibuprofen caused kidney damage.
On Christmas eve, I was so sick, with vomiting and fever. I was weak and frail. My father came over and saw how sick I was and he forced me to go to the hospital. He picked me up and carried me to the car, to take me to the ER. When I arrived at the ER, I was told that I had 15% kidney function. I was near death. I was transferred to another hospital. They gave me plasma, and blood transfusions throughout my stay at that hospital. I was lucky.
Today, I notice when I get stressed, I have breakouts. I live in fear that I will trigger the lupus flair ups. I recall one appointment that I had at my doctor's office, when I sat down on a chair in the waiting room, the people sitting close by looked at me and got up and moved. I was so hurt. I felt like a monster. Recently, I was told that I have fluid around my heart after having chest pain. I wish there was a cure!