Personal Stories
Jenny L. - Diagnosed Age 10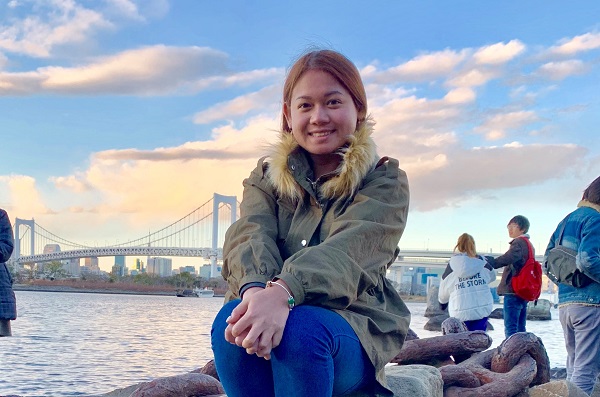 Being diagnosed with lupus at 10, I never realized until now how much of a blessing in disguise it was. I was too young to understand what was happening, too carefree to worry about the rashes on my face, being hospitalized I never had to fear missing out on complicated class work since I was in primary school, or worry about being a financial burden because I was not yet working.
That was my first realization, that lupus had found me at a good time. Now at 24, two years ago I had episodes of pericarditis and at the same time developed glomerulus nephritis, at also the same time I discovered a cyst in my brain. I had to take months off of work, and skip most of my classes, just to recover. And, over what felt like years, I thought l could never get my life back.
My feet and legs were swollen, I couldn't fit into my pants, my heart felt like I was getting stabbed, my head was always throbbing. But my world still continued, I still have hope and strength because my doctors always told me so. It wasn't until I realized I couldn't keep up with my study load anymore, that I was advised I may have to defer or drop some units temporarily until I get better.
For the first time in my life, I felt like the lupus I had, was a disability. For the first time, it restricted me from accessing something in the community, restricted my options, restricted what I could and couldn't do. However this became my second realization; that lupus found me for a reason. That reason is for me to continue fighting every day, what can't be done today will be done tomorrow. A reason to not be someone defined by their disability but to define my limits of my disability for myself. I truly am grateful for the doctors who have taken care of my case and have always given me words of hope. Now I hope to one day finish my medical studies and repay the same favors to those who need it like I once did. I hope to continue living as someone who has lupus, to help work towards being someone who once had lupus.