Personal Stories
Isaiah C. - Diagnosed at age 16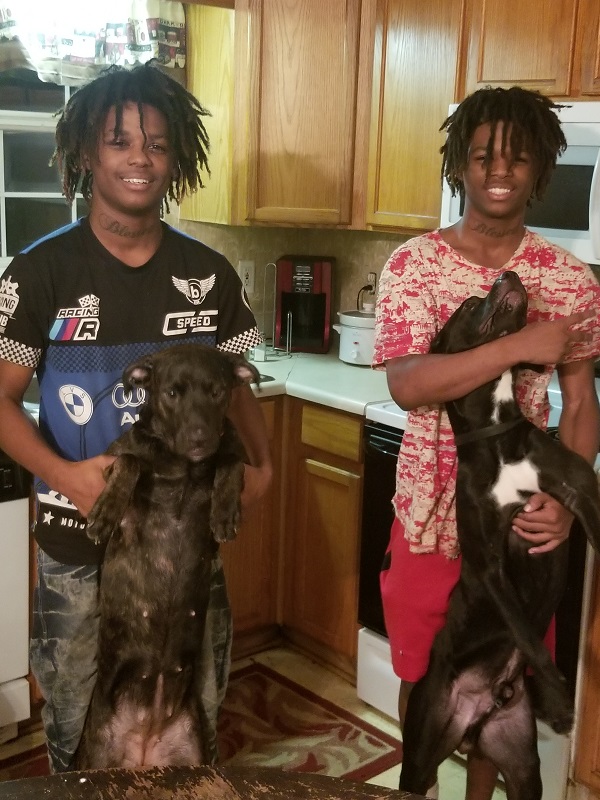 Isaiah was an all-around sports player and entertainer. He and his identical twin brother, Isaac, started in the music industry, also playing basketball and running track at the local recreation center at four years old. Every year they were in the decathlon at Emory. A few years later, they added football to that list. While basketball was the beginning, their hearts were in football. Isaac was a running back and Isaiah a wide receiver. They were a team. Did everything together. Then at 16, the team stopped.
Isaiah started feeling sick and was back and forth at his pediatrician and the children's hospital. He could barely eat, lost weight and was cold all the time. He was misdiagnosed many times with a possible flu or stomach virus. This went on for months, until one day he collapsed and was rushed to the hospital again. With his grandmother's insistence, pleading for his life, he was admitted into the hospital. The team of doctors considered meningitis, leukemia and other possibilities until a determined pediatric rheumatologist found the culprit... lupus.
By the time it was discovered, it had attacked his blood vessels and his brain. He suffered a severe seizure that left him intellectually delayed. He was diagnosed with lupus cerebritis and lupus vasculitis. He was in and out of the intensive care unit (ICU), and there were so many times when he might not have made it. His treatment included infusions and multiple medications. His appearance changed due to reactions to the medications. He lost his hair, gained weight and lost his friendships from school. He started getting better intellectually and physically, lost the weight gained from the medications, and his lupus levels were great!
Then he developed avascular necrosis. This was due to the treatments, as well as the lupus vasculitis. He has since had three surgeries for total hip replacement. The avascular necrosis is ongoing. So far, it has affected both shoulders and his knee. But Isaiah hasn't let this stop him. Because his total hip replacement surgery was a success, he's running and playing basketball. Although, he's not on an athletic team right now, he and his brother Isaac are a team again on the neighborhood basketball court and in the music studio.