Personal Stories
Francesca R. - Diagnosed at age 23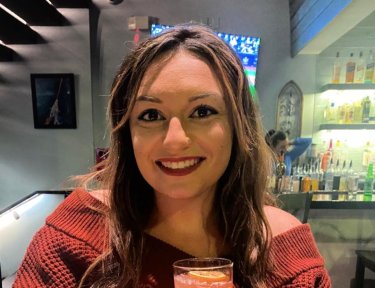 23 was supposed to be my year; I was starting grad school and was one step closer to beginning my career. However, months prior to the start of the semester I began losing my hair, experiencing joint pain, inflammation, chronic fatigue, stomach issues, rashes, etc. I could not figure out what was wrong, but I managed to come up with some "logical reason" (or at least that's what I made myself believe).
Due to my hair loss, I was referred to a dermatologist. It just so happened during this time I was also experiencing stomach issues. The dermatologist tested me for celiac (which runs in my family) and no surprise it came back positive. I thought, "Finally! all my problems are solved". Just in time too, as I was headed off for school in a couple weeks. Things were finally looking up, but I quickly realized I couldn't be more wrong... and then the real journey began.
I was referred to a rheumatologist who ran an array of tests and there it was: lupus. As any "normal" person would do, I turned to the internet. I read article after article, symptom after symptom and thought "is this my future?"
I kept feeling worse and worse and for a while I could not see a light at the end of the tunnel. I eventually realized lupus is a part of me and may always be as there is currently no cure. So, I can either give up or learn how to live with it.
From time to time, I still suffer from the various symptoms mentioned above and recently was diagnosed with lupus nephritis, where lupus attacks my kidneys. I was prescribed blood pressure medication and for a while was taking 18 medications a day.
Is this where I thought I would be at 27? I can assure you this was not a part of my plan. This journey has not been easy, I struggle more than I would ever care to admit. I decided a long time ago though that I would fight.
Lupus is often referred to as an invisible disease as many of the symptoms can't physically be seen by others. My goal is to make people aware of this disease. For people to realize just because you can't see it on the outside, that doesn't mean someone isn't fighting a battle on the inside.