Personal Stories
Brittany E. - Diagnosed at age 18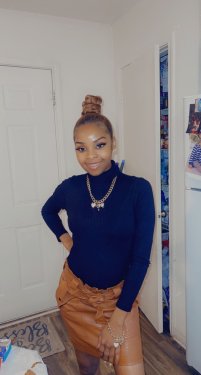 Hi everyone, I'm a 28-year-old African American female. I was diagnosed with lupus nephritis at the age of 18. It all started with joint pains and swelling around my eyes and ankles which never happened to me before. I was a very healthy kid with no issues until an ER visit in 2013. I was hospitalized for two months before they diagnosed me. I started having seizures and didn't remember my name. My kidneys were failing fast so they ran all types of tests and finally diagnosed me with lupus nephritis by the end of 2013.
I was taking so many pills each day and eating healthier. I started feeling back to my normal self early 2014. Found a new job, got into a relationship, and had two healthy children. 1 in 2016 and 13 months later gave birth again. Pregnancy was amazing and I felt my best during my pregnancy with no issues.
I'm doing pretty good with managing my lupus by going to all doctor appointments and taking my medication daily. What gives me hope is my children and the fact that I feel great and look great. I try to motivate others and smile even when I'm not feeling my best. Every day it gets easier and I'm so thankful to have a support system that helps in my time of need.
The only symptoms I deal with currently are low energy and my iron levels stay low. Rarely have joint pains but if you're eating healthy and exercising on the regular you will feel wonderful. I pray and get up and go on about my day. It gets easier as long as you keep positive thoughts in your mind.