Personal Stories
Alicia H. - Diagnosed at age 23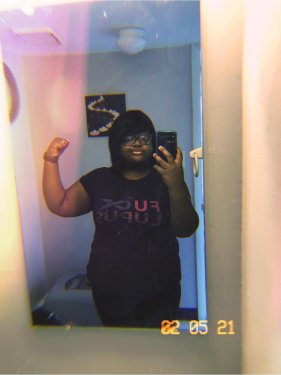 Hi! My name is Alicia and I have been living with lupus for 5 years. Lupus primarily affects my lungs, heart and joints, because the symptoms I was experiencing at the time of diagnosis were so severe, it did not take doctors long to figure out what was happening with my body. On April 4th, 2018, I honestly thought I was having a heart attack, my chest was heavy, I could not breathe, my joints were stiff and inflamed. I was rushed to the ER where I received a CT scan, chest x-ray, and a plethora of bloodwork. Turns out, I had a pleural effusion (fluid on the lungs) and pericarditis. The specialist at the hospital was convinced I had lupus based off of my test results but referred me to a rheumatologist to confirm the diagnosis. Two weeks after the ER visit, on April 18th, 2018, I officially received my diagnosis.
I have not let the diagnosis define me, and throughout the years, with the help of family, my rheumatologist, medication and willpower I was able get better and maintained my career in the pharmacy industry which I have had the honor of being a part of for nearly 10 years.
Medications are my best friends in managing my lupus symptoms and disease activity. My husband of 5 years, my two adorable kitties, Annette and Stardust, my art and love of anime helps to keep me going and is an excellent distraction for when I don't feel all that great.
I recently volunteered at the Walk to End Lupus event. The opportunity to volunteer was offered through the company I work for. As a lupus warrior, I couldn't think of a better way to spend my Sunday morning. I also recently became an advocate for the Lupus Foundation of America. I hope to become more involved in the war against lupus and spread as much information as I feel that lupus is one of the many diseases that fall into the cracks and are often overlooked.