Providing Answers, Support and Hope in North Carolina
This is my chapter |
Reset
Volunteer Today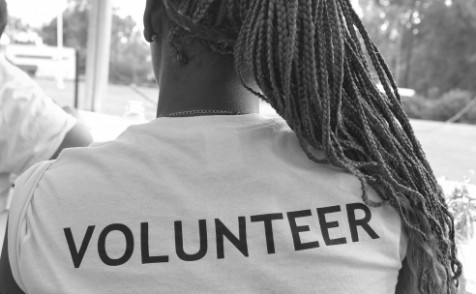 You can change the future of Lupus. Volunteers play a vital role in our efforts to accomplish our mission here at the Lupus Foundation of America, NC Chapter. If you want to invest your time and talents in an organization that is helping those affected by Lupus, then we have a place for you! With a very small staff and an enormous amount of work to be done, volunteers are our arms, legs, and voices throughout our community.
Volunteering for the LFA, North Carolina Chapter means you have an opportunity to touch the lives of people with Lupus and fulfill your own. When you volunteer, you can:
Make a meaningful difference in your community
Help Lupus patients and their families
Have flexible options and opportunities that fit your schedule and talents
Build relationships and networks that last a lifetime
Learn and grow personally and professionally
Involve your family, friends, and coworkers
Volunteer Opportunities
Office Support
Individuals are needed in our office to help with clerical tasks such as database management, mailings, supply inventory, and special project management.
Outreach Volunteers
Volunteers are needed to attend Health Fairs and other public outreach events to display foundation information and literature on Lupus and answer questions.
Event Volunteers
The North Carolina Chapter fundraising events cannot take place without the help of day-of volunteers to make the event happen. Areas of need: site setup, registration, donation counting, first aid, rest stop hosts (walk only), food & beverage, kids area, finish-line cheerleaders(walk only), and site breakdown.
Support Group Facilitators
We work with an outstanding group of volunteers who understand the issues that challenge a person with Lupus. These trained volunteers offer support to Lupus patients, friends, and family members throughout the state. If you are interested in starting a group in your area, contact Chapter President & CEO, Jenny Prince at jenny.prince@lupusnc.org or 704-716-5640.
Committees
Fundraising Committees
Mardi Gras Gala/Walk To End Lupus Now
Help build on the success of our past fundraising events and prepare for this year's events. Areas of need: volunteer recruitment, marketing and PR, team building, product/service donation, and sponsorship recruitment.
Development Committee
The committee is responsible for all chapter fund development planning. The committee deals with all aspects of diversifying income chapter wide. Expertise is needed in corporate support, grant writing and research, partnership development and annual giving.
Board of Directors
The LFA, North Carolina Chapter has a volunteer Board of Directors consisting of 12 - 17 volunteers.  Prospective board members are recruited based on a myriad of qualifications including: corporate involvement, medical background, and community influence.
Other Volunteer Opportunities
Graphic Designers
Graphic and web designers who donate their services to the foundation for projects such as: creation of marketing materials, web support, logo design, and apparel design.
Audio Visual
Photographers, videographers and film editors who donate their services to the foundation for projects such as: capturing live event and programs, and post production editing.