News
January 10, 2023
Understanding Ancestry's Role in Lupus Disease Risk, Severity, and Response to Treatment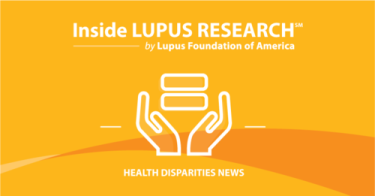 A review of more than 50 studies reveals multiple genetic factors may influence the prevalence and severity of lupus in different populations across the world. However, the exact ways in which one's genes impact lupus risk and health outcomes remains unclear.
In the study, researchers shared key findings, including:
Lupus is significantly more common in non-European populations and is most common among people of African ancestry. Individuals of Hispanic or Asian ancestry displayed intermediate rates of lupus, and lupus was least common among Caucasians.
Individuals of African and Asian ancestry had higher blood levels of immunoglobulins (antibodies) than those of European ancestry, indicating heightened immune response.
People of non-European ancestry experience more severe lupus and related health outcomes, including higher rates of heart disease, kidney involvement and tissue damage.
Individuals of Asian, African, Indigenous North American and Hispanic/Latino ancestries are more likely to have childhood-onset lupus than people of European ancestry. They're also more likely to be diagnosed at a younger age.
Regardless of ethnic or racial origin, being female is the strongest risk factor for developing lupus. In studies across multiple populations, females were affected by lupus at roughly nine times the rate of males.
Different racial and ethnic groups respond differently to lupus treatment. For example, people of African and Latin American ancestry had a lower response rate to intravenous  cyclophosphamide, a common treatment for lupus nephritis (lupus-related kidney disease).
While it's clear genetics play a role in the development and progression of lupus, larger studies looking at individuals from a wider representation of ancestries are needed. Learn more about your genes and lupus.
Get Lupus Research Headlines Emailed to You
Interested in getting research like this straight to your inbox? Subscribe to our bimonthly Inside Lupus Research email for all the latest.