News
May 2, 2017
Congress Set to Approve $13 Million for Lupus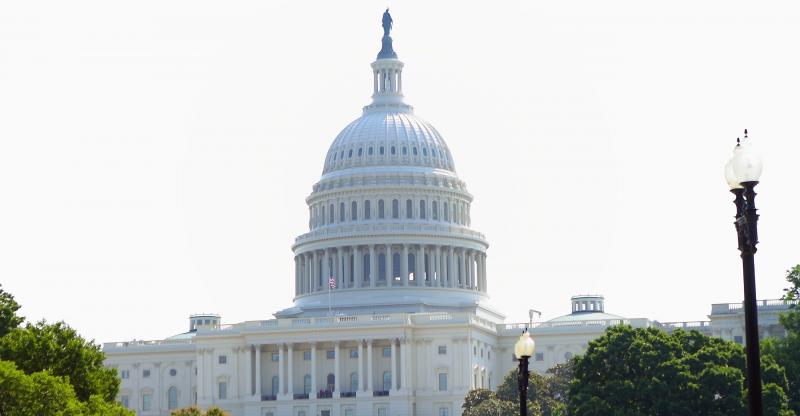 Lupus Awareness Month got off to an exciting start on May 1 as Congressional leaders released a spending bill that includes $13 million in new funding specifically to advance lupus research, education and awareness.
This news is an important step forward in the fight against lupus. Thanks to the hard work of our national network of lupus activists, the bill includes:
$5 million to establish the first line item for a Lupus Research Program at the Department of Defense (DOD). This new source of lupus research funding will be dedicated to solving the cruel mystery of lupus, identifying what causes the disease, and finding new treatments that can improve the lives of our military heroes with lupus and all Americans living with the debilitating disease.
$6 million to continue funding for the National Lupus Patient Registry and Patient and Provider Education Programs at the Centers for Disease Control and Prevention (CDC). The bill supports research examining the costs associated with lupus and its impact on quality of life, as well as continuation of programs to raise awareness, increase knowledge, and enhance disease management skills of those with lupus and their health care providers. 
$2 million to continue funding for the National Health Education Lupus Program at the Office of Minority Health. This funding will help advance clinical trials and the development of new treatments by supporting the implementation of a clinical trial education action plan that will help speed enrollment in clinical trials.
The omnibus bill also provides over $34 billion for the National Institutes of Health (NIH), a $2 billion increase over last year! The NIH and the pharmaceutical/biotech industry are the largest sources of lupus funding and we will continue to work with the NIH to direct vital grant funding to lupus research.
"We are deeply grateful to the Congressional Lupus Caucus Co-Chairs – Rep. Thomas J. Rooney (R-FL), Rep. William Keating (D-MA), Rep. Ileana Ros-Lehtinen (R-FL), Rep. Eddie Bernice Johnson (D-TX) – and the leaders of the House and Senate Appropriations Committees who championed funding for these vital programs," said Sandra C. Raymond, President and CEO, Lupus Foundation of America. "We are especially pleased to see that the results of our more than a decade-long fight for a dedicated lupus research program at the Department of Defense will soon be a reality."
The Lupus Foundation of America's ongoing advocacy work and the efforts of its national network of lupus activists have been critical in the fight against lupus. Plans to keep the momentum going are in place with the National Lupus Summit set for June 26-27 in Washington, D.C. As part of the Summit, those impacted by lupus will help educate members of Congress about the true nature of the disease and why more must be done to advance our cause on Capitol Hill. Visit www.lupus.org/summit to register and learn more.