Blog
July 19, 2017
Sharing the Journey: Research Participation
The Sharing the Journey series is by you and for you. In your own words, we highlight the perspectives and personal experiences of people who struggle with lupus each day.
This month, we asked Sharing the Journey participants the following question:
Have you looked into participating in research, and if so what was the experience like and did you end up enrolling in the study?
Yes. I've done four clinical trials and a few observational studies. My personal preference is for Phase 3 studies, but I have done one Phase 2. For science! – Elyse R.
I have looked into research, and have participated in several studies. None have been clinical trials, but they have been research studies involving using my information, taking surveys, etc. I am not eligible for a lot of the research as I have both lupus and rheumatoid arthritis. In my experience, the research I have taken part in is unobtrusive and has not involved a lot of effort on my part. In terms of clinical trials, I would participate if my condition ever became such that I needed to.  – Leslie R.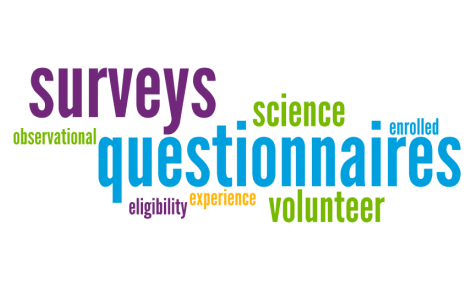 I enrolled in the Benlysta drug trial study before it was approved and participated in a lupus research study on genetics. – Sara P.
I've looked into participating in lupus research studies as an adult, but have not been able to find anything that I am qualified to participate in around the area that I live. However, from ages 11-13 I participated in a study that involved taking an unknown (to me) medication and repetitive ultrasounds of my neck. I honestly do not remember the purpose or the name of the study. My ultrasounds were always scheduled with my Rheumatology appointments so it was never too much travel and I was paid! It was a great experience and I would be willing to do it again if the opportunity presented itself. – Kayla B.
I have looked up opportunities to participate in lupus research. Although I haven't participated in any drug studies, I have taken several questionnaires and the process was very simple. I found out about these studies through the LFA newsletter, and I signed up for the surveys through the LFA website. Depending on how extensive the questions are or if you are part of the demographic that the study is targeting, the questions can take anywhere from 3 minutes to 30 minutes.  Sometimes, someone from the study will call you with follow up questions if they are specifically interested in your case. All in all, I think volunteering to participate in lupus research is a way all of us can collaborate to help end lupus for everyone. – Becca M.
I have been screened for two, but didn't meet the disease profile the researchers needed. I will keep looking for opportunities to participate.
– Anne B.
I had the opportunity to participate in the Hematopoietic Stem Cell Transplant study for Lupus at Northwestern University. I am about 10 months post-transplant and have been in remission for the full duration post-transplant. I cannot begin to express the way the transplant has improved the quality of my life. I was at a critical point in my disease course, near death, and the transplant has given me a med and pain free lifestyle. The treatment is grueling, but the outcome is well worth the hardship of the treatment. – Kristin L.
I have never participated in a clinical trial. However, I've always been curious about them. They sometimes seem "out of reach" or difficult to get a lot of information. My doctor has also never mentioned them to me...if the opportunity came up, I would consider it. – Roxi A.
Yes! I participated in the Illuminate study and just enrolled in the Lift study. – Deb J.
---
Participating in Clinical Trials
Clinical trials are an important part of bringing new therapies to the market—they prove whether or not a drug is safe and effective and pave the way for approval by the U.S. Food and Drug Administration (FDA). Researchers need many people to take part in clinical trials, so by participating in a trial you can make a real difference.
If you have lupus and are ready to learn how you can contribute to research, join the Research.forME Lupus Registry. This registry stores information about individuals with lupus, which researchers can use to learn more about the disease and to notify you about clinical trials.