Blog
December 7, 2020
Sharing the Journey: 2020's Silver Lining
The Sharing the Journey series is by you and for you. In your own words, we highlight the perspectives and personal experiences of people who struggle with lupus each day.
This month, we asked Sharing the Journey participants the following question: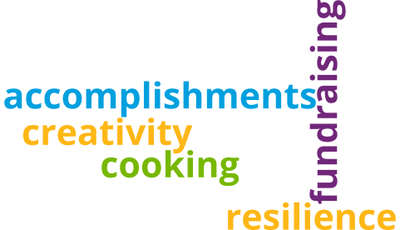 This has been an extremely difficult year, especially for those with autoimmune diseases like lupus. Still, it's important to celebrate your victories despite all the adversity you faced. What is something you are proud of that you accomplished in this past year?
I could seriously write a book about the accomplishments that I have had within the last year. With lupus it's sometimes all about the little things. It's about conquering that shower you wanted to take for the day or driving for the first time in two weeks. It's about getting dressed for the day even if you just watch movies on the couch. I would say this year I've accomplished accepting and allowing myself to embrace these little moments, and being more grateful for what my body and mind can do in a day. – Beccah 
This is a tough one because it feels like so much has stopped. Does surviving count? My husband was hospitalized at the beginning of the pandemic, unrelated to COVID-19. I was totally alone and couldn't see anyone. I purchased a Cricut, a crafting cutting machine, so I've been making handmade gifts for every occasion. That's been fun! – Leslie 
Although this year has been tough, I accomplished so much! I refused to allow anything to keep me from fundraising for the LFA and this was my biggest fundraising year yet! That is a major accomplishment. I also got married. Despite the circumstances of the year, I have tried to truly make the best of it and I'm proud of my accomplishments. – Angel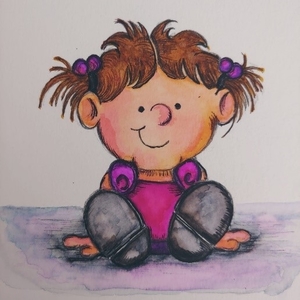 There was a little art gallery in the shopping and restaurant district of a world-renowned tourist destination in Florida. My wife April and I frequently visited when we were in the area, which was quite often. Over the years we both fell in love with the works of an artist that were displayed there. For us, we discovered moments of nostalgia, sorrow, and life-struggles that ultimately lifted our spirits. We became emotionally invested. The artist's life experiences were clearly conveyed and we were captivated as living a life with lupus often seemed to parallel what was displayed in his paintings. The Saturday before Easter, the art gallery had scheduled a meet and greet with the artist, but due to COVID the event was cancelled. Needless to say, we were extremely disappointed, but found a lot of extra time on our hands. Luckily, the artist started live streaming social media drawing sessions demonstrating how to draw his beloved characters, often with stories of how they developed and evolved. Watching an artist, we grew to adore generously sharing many of his Sunday afternoons over Spring and Summer, we lost ourselves in learning to draw, paint, and color his world.  This spark of creativity revived the dormant "artist" in me. I have continued (thanks to the COVID-19 lock-down) sketching, drawing, and painting. I find it therapeutic and it keeps my mind occupied and focused, at least for a little while. I got involved with the Brooklyn Art Library Sketchbook Project and I am waiting for my little book of collected works to be published digitally online. Sneak-peek: This is my "Baby-Girl April" …decked out in purple, of course, kicking back, ready to be the rock in my lupus storm. – Rob
Due to COVID-19 I have been working from home since March. This allowed me to have much more spare time. One day, I decided I wanted to paint for fun. Over thirty paintings later and it turns out I'm pretty good, people have even placed custom orders. In addition, I was able to get a row machine and I've been the most active this year than I have in many years! – Kayla
I am proud that I started my master's program in January, despite everything with COVID-19, teaching full time and working full time, I am able to still go through my program. I am supposed to graduate in April with my masters at 21 years old! – Kyra 
This year has been rough for so many people but I'm so thankful to have my family and their support and love. Because I'm a stage actor, my industry was completely shut down by the pandemic and remains so for the foreseeable future. I decided to pivot career paths and began working with dogs. And I didn't expect to love it this much! As long as I can't be an actor, I am enjoying learning how to train, feed, groom, and care for pups of all sizes. I'm really proud of myself for pursuing something else when my industry shut down. I have discovered a new passion that will keep me happy, occupied, and challenged until I can return to my theatrical career. Sometimes it's hard or scary to try something new (especially when you have restrictions because of your lupus) but I'm so glad I made the leap and found a new job! – Becca
---
This year we are celebrating all wins, no matter how big or small. The coronavirus (COVID-19) pandemic has caused us to navigate a new normal in the face of adversity. For lupus warriors, despite the numerous hardships they remain resilient by finding the good in a tough situation and cherishing accomplishments they may have once overlooked. Whether you became more active,  learned a new recipe or simply took some time for rest and relaxation, pat yourself on the back because you deserve it.