Free Yoga
NEW TIME AND LOCATION:
Our FREE weekly yoga classed has changes time and location! Starting April 1st thie weekly class will meet at 12:30pm every Saturday at 21st Street Yoga. This is open to everyone affected by lupus: patients and caregivers (friends and family). No RSVP is required!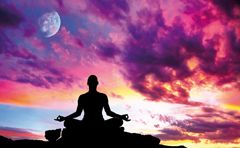 We have partnered with A Qulaity Life Community to bring this free class to our community.
Our yoga classes teach Restorative Yoga with an emphasis with an "alignment emphasis." Judith Lasater refers to Restorative Yoga as active relaxation. This class will cultivate heart opening postures that incorporate meditative practices. This class is self-paced, teacher-guided and sensitive to needs of each individual student.
Please welcome William Held, RYT as our new yoga instructor. You can read his bio here.