Providing Answers, Support and Hope in Delaware, New Jersey and Pennsylvania
This is my chapter |
Reset
"Lo que esta para ti, nadie te lo puede quitar"
Thank you to Rosybell and Rosa Maria for sharing their stories today.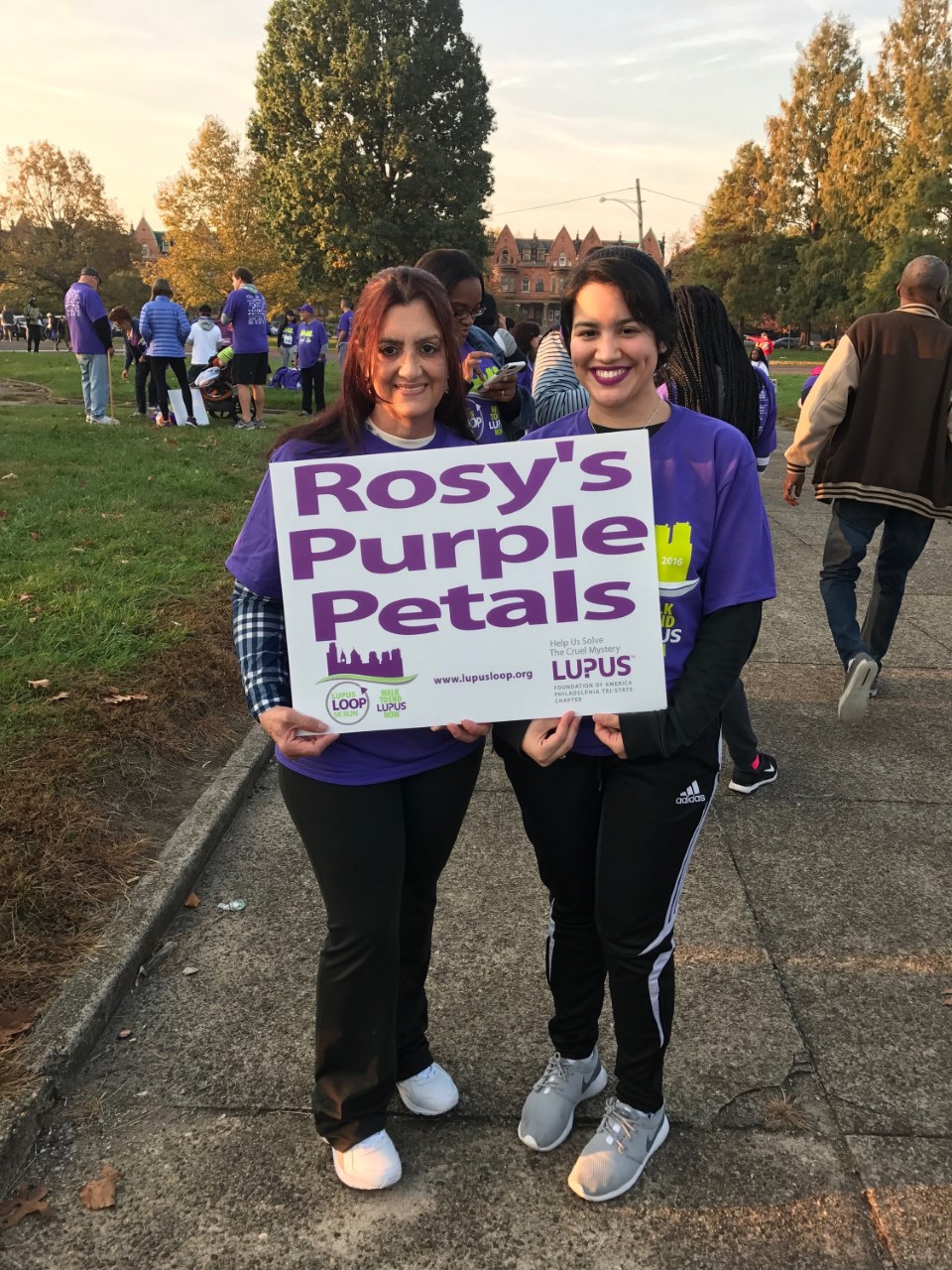 I received my lupus diagnosis at the age of 21, right around the time I was getting ready to start a new job in Italy. After college, I had plans of becoming a U.S. Diplomat but my dreams of traveling the world were crushed in a single doctor's visit. Having Lupus meant I could no longer become a diplomat and would have to do a complete 180 with my lifestyle. I vividly remember my mother telling me "lo que esta para ti, nadie te lo puede quitar" after hearing about my diagnosis. I was furious to hear her say "what is meant to be will be" because my diagnosis meant I could no longer pursue my dreams and would instead have to face the unknown. What I failed to realize in my moment of anger, was that I have never known a life without Lupus. And if there is anyone in this world that could offer me guidance in that single moment, it was my mother.
My mom, Rosa, was diagnosed with Lupus Nephritis at the age of 30. Her pregnancy with me was the onset of her Lupus. In addition to facing serious complications during her pregnancy, Lupus was not well understood nor well researched in the early 90s. In the Latinx community, she was written off as having a death sentence. In the medical community, she was administered cancer-related drugs in the hopes that they could slow down her body's attack on itself. Through her constant battle with Lupus, my mother was the first person to inspire me to use my voice to advocate for the well-being of others.
After researching volunteer opportunities, I participated and fundraised for my first Lupus Loop in 2016. Creating my team meant more than just reaching out to family and friends to donate money and spend a day walking with me. It meant educating them about the effects of Lupus and advocating for increased awareness and funding for research. It meant giving my mother the opportunity to connect with individuals who share a sense of community and who actively choose to honor the difficult realities of living with Lupus.
The more I engaged in advocacy, informally and formally, the more I realized that knowledge about Lupus was limited in the Latinx community. Through the Philadelphia Tri State chapter, I have had the opportunity to attend the virtual 2020 National Lupus Advocacy Summit where I connected with advocates across the country. I also participated in my local support group and volunteered on several planning committees, including the Lupus Loop Annual Walk and the Latinx/Hispanic focus group.
The "chronic" part of a chronic illness means I will bear the burden of Lupus for the rest of my life. However, chronic can also mean persistent. I choose to be persistent in advocating for myself, for my mother, and for all the people, especially young women of color, who are affected by Lupus. Lupus has helped me realize was that I didn't need to be a diplomat to make a difference. Lupus presented me with so many obstacles, but it also gifted me so much more. I now have a national network of supportive individuals who are equally committed to this cause and a platform to continue raising awareness about what it means to live with Lupus and advocating for continued research and resources in communities most afflicted by Lupus.
Your support makes it possible for lupus warriors like Rosy and Rosa to live their best life with lupus and learn how to manage their disease. Making a gift today provides more programs in 2021 and increased advocacy to help find a cure.
---