Providing Answers, Support and Hope in Delaware, New Jersey and Pennsylvania
This is my chapter |
Reset
News
April 11, 2022
Darlene Croce Lifeknocks Get Up Once More Scholarship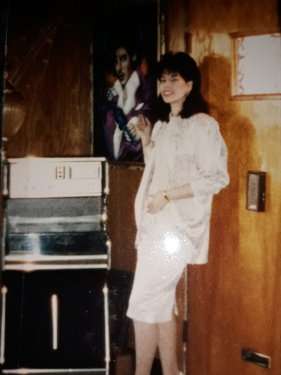 Darlene was effervescent, kindhearted, tenacious, fun-loving, creative, a multi-tasker, and an advocate for lupus patients. Often, she visited lupus patients in the hospital and stayed after hours just to listen and be their comfort. She was a warrior for the Lupus Foundation, yet shared her creative side with many people.
Darlene was a pianist, award-winning poet, and playwright. She had many of her paintings displayed at art exhibits, was a children's book illustrator, and influencer. Darlene loved and supported the arts and had an eclectic ear for music. Wise beyond her years, she knew from an early age the importance of living every moment.
The Darlene Croce Lifeknocks Get Up Once More Scholarship supports children and teens living with lupus to attend an extracurricular program or camp. While not required, preference will be given to activities and programs that focus on the creative arts.
The Scholarship is not an endorsement of any particular activity or program.
Requirements:
The following requirements must be met to be eligible to apply for the Scholarship:
Applicant has a confirmed diagnosis of lupus (SLE or CLE)
Applicant is between the ages of 11-19 years old
Applicant lives within the service area of the Philadelphia Tri-State Chapter
Additional details:
Scholarships awarded must be used in the year they are awarded.
Scholarships will cover program fees of up to $450 per award.
Awards are made annually, and applicants can apply each year but are not guaranteed a scholarship regardless of prior years' approvals
Darlene Croce Photo Gallery
Take a look at more photos of Darlene's bright personality.
Photo Gallery