Providing Answers, Support and Hope in Delaware, New Jersey and Pennsylvania
This is my chapter |
Reset
Other Events
Lupus & Lupus Nephritis Health Disparities Summit
Where
Zoom Virtual Webinar
When
Saturday
Feb 25, 2023
9:00 am - 12:30 pm
Health disparities are the preventable differences in the burden of opportunities to achieve optimal health that are experienced by socially disadvantaged populations. We can improve health risks and reduce disparities and inequities by addressing and understanding the needs of minority groups. This summit will address medical racism, myths surrounding clinical trials, and so much more within the context of lupus.
Agenda
Closing the Gap on Health Disparities 

presentation by Dr. Ashira Blazer

Advancing Lupus Research by Dr. Victoria Werth

Self-Advocacy presentation by Dr. Rosalind Ramsey-Goldman

Health Disparities Panel Discussion
Meet the Speakers:
Dr. Ashira Blazer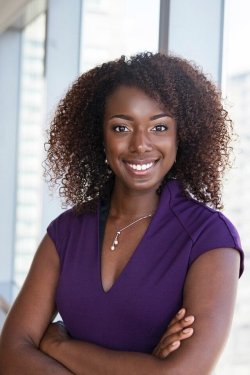 Dr. Blazer specializes in the treatment of all rheumatic diseases including undifferentiated connective tissue disease, Sjogren's syndrome, inflammatory arthritis, and systemic lupus erythematous (SLE), particularly in patients of African ancestry. As a physician scientist, Dr. Blazer studies the interplay between genetic polymorphisms commonly found in African ancestry backgrounds, environmental and social stressors, and SLE pathogenesis. Dr. Blazer's work aims to understand contributing factors, and gain insights into personalized treatment options for this most vulnerable group of patients.
Dr. Blazer is widely seen as an area expert in SLE, and has been recognized by the National Minority Quality Forum as a Top 40 under 40 leader in minority health. She is a thought leader in SLE disparities and has served in leadership roles for the American College of Rheumatology, Lupus Foundation of America, Lupus Research Alliance, Association of Women in Rheumatology, African League of Associations for Rheumatology, and Lupus Nephritis Trials Network among others.
Dr. Rosalind Ramsey-Goldman
Rosalind Ramsey-Goldman, MD, DrPH, is the Gallagher Research Professor of Rheumatology at Northwestern University Feinberg School of Medicine (NUFSM) and an attending physician for Northwestern Medicine. She has been a member of the Systemic Lupus International Collaborating Clinics, SLICC, group for over twenty years. Dr. Ramsey-Goldman is the director of the Patient-Oriented Clinical Research Program in lupus with continuous funding from NIH, foundations, philanthropy, and industry since 1991 when she joined the faculty at NUFSM.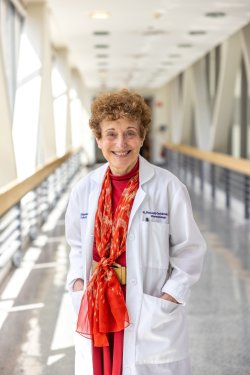 Her research program examines risk factors to minimize complications in lupus including pregnancy, osteoporosis, malignancy, renal, and cardiovascular disease. Through national and international collaborations, she studies genetic risk factors for disease severity/susceptibility; collaborates on investigations studying pathogenesis of disease; develops disease classification criteria, flare assessments, nephritis guidelines, disease impact (damage and frailty), assessment of patient-reported outcomes (including an investigator-initiated NIAMS/NIH funded clinical trial testing an intervention to mitigate fatigue, a pervasive problem affecting 90% of patients with lupus), and developed computable phenotype tools to detect SLE patients in the electronic medical record (including DoD impact grant award, "EHR-based Longitudinal Cohort to Explore Pregnancy Outcomes in SLE (ELIPTCL)" applying these tools in the Chicago Area Patient-Centered Outcomes Research Network, CAPriCORN to map outcomes of interest and risk factors examining disease severity and morbidity in SLE pregnancy using a common data model). Many of these clinical investigations incorporate analysis of lupus in multiethnic cohorts examining clinical, laboratory, and health related outcomes. An underlying theme for these investigations is a longstanding interest in documenting health disparities in lupus and experience working with communities and she was recently awarded an investigator-initiated NIAMS funded clinical trial, "Leveraging Community-Academic Partnerships and Social Networks to Disseminate Vaccine-Related Information and Increase Vaccine Uptake Among Black Individuals with Rheumatic Diseases.
Dr. Victoria Werth
Dr. Victoria Werth is a Professor of Dermatology and Medicine at the University of Pennsylvania School of Medicine and Chief of the Division of Dermatology at the Philadelphia Veterans Administration Hospital. Dr. Werth earned her medical degree from Johns Hopkins University School of Medicine in Baltimore, Maryland. 
She is a co-founder of the Rheumatologic Dermatology Society and previous president of the group. She is co-founder of the Medical Dermatology Society, and a recipient of their lifetime achievement award. She initiated the combined internal medicine/dermatology residency program in the U.S., which has successfully trained prominent leaders in complex medical dermatology. She has a longstanding interest in clinical and translational research pertaining to cutaneous lupus erythematosus, with a focus on improving the treatment and outcomes. She has developed and validated disease severity tools now used in many international trials in lupus erythematosus, with a goal to advancing evidence for current and new therapeutics targeting these diseases.
Thank you to our sponsors!