JASMINE-SLE: A Multicenter, Randomized, Double-Blind, Placebo-Controlled, Parallel-Group Study in Adult Participants With Active Systemic Lupus Erythematosus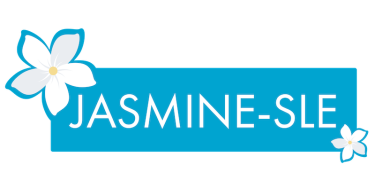 Sponsor Name:
Janssen Research & Development, LLC
Purpose of Study:
The purpose of this study is to evaluate the safety and effectiveness of an investigational medication, in people with systemic lupus erythematosus (SLE), also known as lupus. 
What Does This Study Involve? 
 The JASMINE-SLE Study will consist of three periods: screening, study treatment, follow-up. The study will take place for around 15 months and will include approximately 30 visits to the study clinic. 
 If you are in the study, you will be randomly assigned to one of three study treatment groups. One group will receive a placebo (which contains no active medicine), while the other two groups will each receive a different amount of investigational medication. Neither the participant nor the study team will know which study treatment group each participant is in. 
 In addition to being given the study medication (the investigational medicine or placebo), a variety of assessments and tests will be performed when you come to the study clinic in order to monitor your progress. 
You May Qualify for This Study If You:
   Are between the ages of 18-65
   Were diagnosed with systemic lupus (SLE) six months ago or more 
   Are taking at least one treatment for SLE, including: 

Oral prednisone (or equivalent) for at least 6 weeks at doses no more than 20 mg/day 
Antimalarials including chloroquine or hydroxychloroquine for at least 12 weeks
Mycophenolate mofetil (MMF)
Mycophenolic acid (MPA)
Azathioprine 
6-mercaptopurine
Methotrexate 
There are other criteria you will need to meet to qualify, which the study staff will discuss with you prior to being enrolled. Not everyone may qualify to participate in this clinical research study. 
Study Type:
Phase 2
Global – 14 countries are participating 
Multicenter – 86 clinical sites are participating 
Double blind – neither you nor your study doctor will know what study treatment you receive
Placebo-controlled – you will receive either investigational drug or a placebo (with no active ingredients)
Learn More by visiting: globaltrialfinder.janssen.com/trial/CR109011 or call (844) 753 2011.
Choosing to participate in a study is an important personal decision. Be sure to have an open  conversation with your doctor. It is important to understand all of your options before deciding what is right for you. Choosing to be in a clinical trial is voluntary. For more information about clinical trials, visit our Featured Research Studies page.
---
Was this resource helpful?
Last updated: June 16, 2022