Personal Stories
Dion L. - Diagnosed Age 32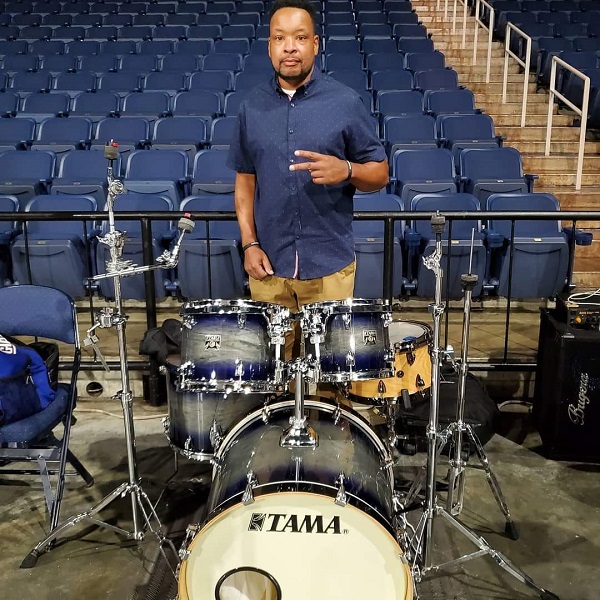 My name is Dion. I'm a professional drummer and I'm 41 years old. In 2010 I was diagnosed with Systemic Lupus Erythematosus (SLE). Since being diagnosed with lupus it has affected my life drastically and has changed me because I'm not able to be the same person.
I deal with chronic pain in my chest and heart area and I can't count how many times I've been to the ER since 2012 dealing with this issue. It has affected my joints, skin and circulatory system very bad. I also have Pericarditis and that's a side effect of me being diagnosed with lupus. I've been receiving treatment since 2012.
I refuse to let lupus defeat me. When I have bad flares, when the lupus really attacks my body, I can't do much of anything because my body is so drained. Many nights I can't sleep or I'm even too weak to bend down and tie my own shoes at times. It also causes me to have shortness of breath and not be able to be active with my kids like I normally was before being diagnosed with lupus. I deal with chest pain and an unexplained rapid or irregular heartbeat due to inflammation around the heart, due to the pericarditis which was caused by lupus.
And, being a drummer is rough on my body and I have to properly take care of my body. I have to sit in the tub every so often just to relax my body and that helps. My goal is to be a strong lupus advocate and spread the word on dealing with it. I want to encourage everyone – that just because you have lupus doesn't make you so different. It makes you a lot stronger in my opinion.
I want to be the male voice for lupus awareness and make a strong impact on the community. I'm no longer afraid, I EMBRACE IT!! Being a drummer it's a competitive profession, but I realized that I deal with a battle that a lot drummers don't have to worry about. So I'm very blessed to able to perform on stages and the platforms that I've played at. So it's no need for me to compete with anyone because I've already won the battle. I'm drumming to a different beat. That's my motivation… BEATLUPUS