News
May 9, 2019
New Survey Finds Lupus Greatly Affects Emotional and Mental Well-Being
World Lupus Federation global survey data highlights the need for education, specialty care and emotional support services for millions of people living with lupus.
More than six in ten (61.6%) people living with lupus say the disease has had 'a lot' of effect on their emotional and mental well-being, according to data from a global online survey of nearly 5,000 people with lupus released by the World Lupus Federation (WLF) for World Lupus Day on May 10. About one-third of respondents also indicated the disease had at least 'some' effect on their emotional status.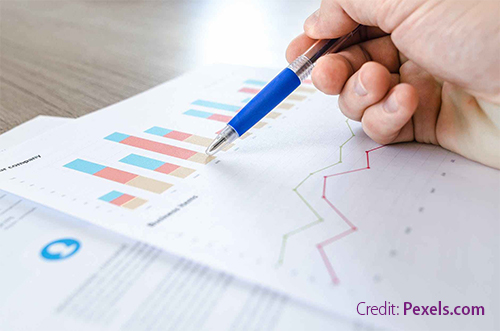 The psychological impact of lupus can be as devastating as physical complications of the disease, which affects at least five million people worldwide. The survey revealed that eight in ten people with lupus would be interested in joining a support group that focuses on improving their emotional and mental well-being. Nearly seven in ten respondents believe their lupus doctor has a good to moderate understanding (38.3% and 31.4% respectively) of the emotional impact lupus has on the mental well-being of those living with the disease.
"People with lupus will face a lifetime of living with the unpredictable and life-changing effects of this incurable disease," said Julian Lennon, photographer, author, musician, philanthropist and global ambassador for the Lupus Foundation of America, the WLF's Secretariat. "They often experience social isolation due to the debilitating impact the disease has on the body and from public misconceptions about lupus. I call on people around the world to educate themselves about lupus and join efforts to bring an end to this terrible disease."
Lupus is a chronic autoimmune disease where the immune system is out of balance with self, producing antibodies that target healthy tissue and organs. The disease most often affects the skin, joints, kidneys, brain, heart, and lungs. While therapies are available to help manage symptoms, there is no cure for lupus. About 40 different treatments are in various stages of clinical development and testing, offering hope for better management of the disease in the not too distant future.
Three in four survey respondents indicated they were interested in learning about new opportunities to participate in a clinical trial of a potential new treatment for lupus; however, 80% of respondents had never been asked by their lupus doctor whether they might be interested in joining a trial.
The survey results reinforce patient-centered 'calls to action' included in a new online report, A Vision for Lupus, being published May 10 by GSK for World Lupus Day at visionforlupus.org. Representatives of the World Lupus Federation served on the Global Multidisciplinary Steering Committee to develop the report, which highlights gaps and inconsistencies in care that can often exist for people with lupus and their families, and areas for action to address these gaps. 
The action calls include the need to raise awareness of clinical trials to facilitate participation by people with lupus, and programs to help people with lupus feel more acknowledged, understood and supported through their disease journey, such as access to quality care, medically sound information about lupus, and availability of support groups that can help with emotional and mental well-being. 
Data from the survey suggest there is widespread interest among the lupus community to learn about new clinical trials and that programs to educate doctors and their patients with lupus about such opportunities might be well received and productive.
The World Lupus Federation is collaborating with GSK to inform the lupus community about the report's findings and to stimulate conversations with health professionals on the action calls which seek to improve the delivery of quality care for people affected by lupus.
 "Medical research efforts into lupus and the discovery and development of safer, more effective treatments for lupus patients are under-funded in comparison with diseases of similar magnitude and severity," said Steve Gibson, Chief Executive Officer of the Lupus Foundation of America which serves as the Secretariat of the WLF. "By raising awareness of the challenges people with lupus face every day, we rally support among the public and government leaders to increase funding for research, education and support services that can improve the quality of life for everyone affected by lupus."
The health effects of lupus can have a substantial impact on the lives of people with lupus and their families and caregivers. The disease can affect any organ system of the body, and its effects can range from skin rashes, overwhelming fatigue and disabling joint pain to organ failure and even death. The disease is unpredictable, with symptoms changing over time and ranging from mild to life-threatening. The physical, psychological and economic impacts of lupus can affect everyday plans, compromising social life, career aspirations and family life. 
The World Lupus Federation, a coalition of approximately 200 lupus organizations around the world, conducted the survey to gain an insight into the emotional and mental effects of lupus, and measure community interest in taking specific actions that could serve to improve patient care and improve their quality of life. People with lupus from 96 countries participated in the survey. 
Full survey data and an expanded summary of the findings are available at worldlupusday.org.
About the Survey
The 12-question online survey was published in nine languages: Bengali, Chinese, Dutch, English, French, German, Italian, Portuguese and Spanish. The survey was posted on the World Lupus Federation's website from April 15 to April 29, 2019, and its availability was promoted and linked through social media channels managed by the Federation and its global affiliates. The survey received 5,073 submissions representing participants from 96 countries. 4,710 surveys were submitted by people who indicated they had lupus. Of these surveys, 4,559 surveys were completed sufficiently to be included in the final data analysis.
About the World Lupus Federation
The World Lupus Federation (WLF) is a coalition of lupus patient organizations, united to improve the quality of life for all people affected by lupus. Through coordinated efforts among its affiliates, the Federation works to expand global initiatives that create greater awareness and understanding of lupus, provide education and services to people living with the disease and advocate on their behalf.
About World Lupus Day
The World Lupus Federation leads the annual observance of World Lupus Day to bring more considerable attention to the disease and its impact on millions of people worldwide. Now in its 16th year, World Lupus Day activities include education conferences, health fairs, media appearances and online promotions to raise public awareness and stimulate public and government actions to end lupus.