News
November 14, 2018
Advocates and Leaders Honored for their Outstanding Efforts to End Lupus
Lupus Foundation of America hosts Annual Evening of Hope Gala in New York.
The Lupus Foundation of America, the national force devoted to solving the mystery of lupus, was proud to welcome hundreds of leaders, lupus advocates and community members to its National Evening of Hope Gala in New York City on November 14. The event honored Sheri Mullen, Vice President, US Specialty Pharmaceuticals, GSK; Christine Smith and Ben Andrews; and Heather Butterfield and Kerrigan Hennings for their outstanding work to end lupus.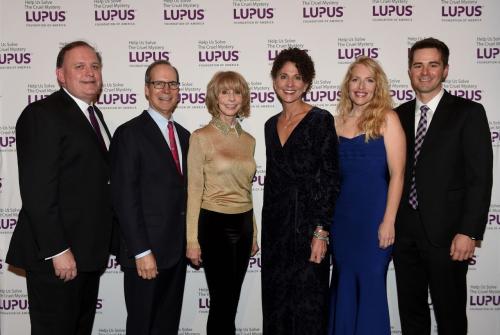 Guests of the gala were treated to performances from Broadway's best including Tony Award nominee Kate Baldwin, Tony Award winner Gavin Creel and Kyle Dean Massey. The program was emceed by Jennifer Eckhart, FOX Business Network TV journalist and producer, and featured guest speakers, Susan Manzi, M.D., M.P.H., Foundation Board Chair, co-director of the Lupus Center of Excellence, and chair of the Medicine Institute at Allegheny Health Network and Dorothy Toran, National Ambassador for the Foundation and Executive in Charge of Production at Sirens Media. Dr. Manzi provided an update on a major phase II study to evaluate mesenchymal stem cells (MSC) as a treatment for moderate to severe lupus.
Throughout the gala ceremony youth advocates impacted by lupus shared their experiences with the disease – from the symptoms they battle each day to personal loss and how it affects the entire family. They spoke about their hopes for the future and why better treatments and a cure is needed for all those touched by lupus.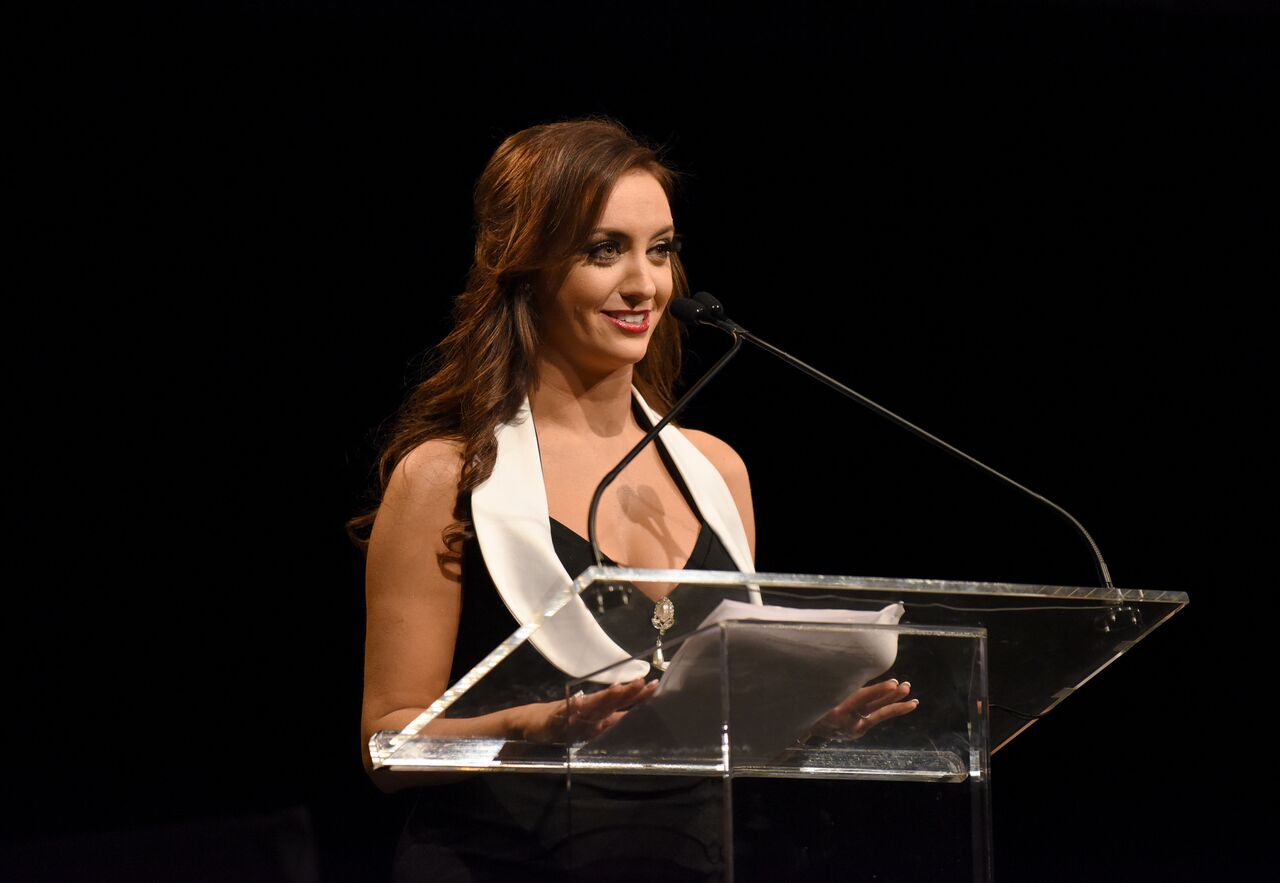 "Our National Gala is always a terrific event – we gather to honor the work of incredible leaders who truly define what it means to be a lupus hero. They inspire us every day, whether it's by working tirelessly to advance lupus research, raising funds to ensure people with lupus have the services they need or increasing awareness and understanding of the disease. We are all working together towards a unified goal of ending the brutal impact of this disease," said Stevan W. Gibson, President and CEO of the Lupus Foundation of America.
This year's Corporate Visionary Award was presented to Sheri Mullen, Vice President, US Specialty Pharmaceuticals, GSK. Sheri and GSK have been supporters of Lupus Foundation of America initiatives to elevate the disease on the national and global health agenda. She has also been a champion for the lupus community, tirelessly advocating for the men, women and children who live with lupus.
"This award is a terrific reflection of all that we've accomplished with the Lupus Foundation of America to support the estimated 1.5 million Americans living with lupus," said Mullen. "We will not rest until we reduce the time to diagnosis, which is six years on average; have adequate funding for lupus research; and close the gap on healthcare disparities. As one of the world's leading healthcare companies, we continue to invest significantly in lupus R&D with the goal of bringing new and improved treatment options to this community."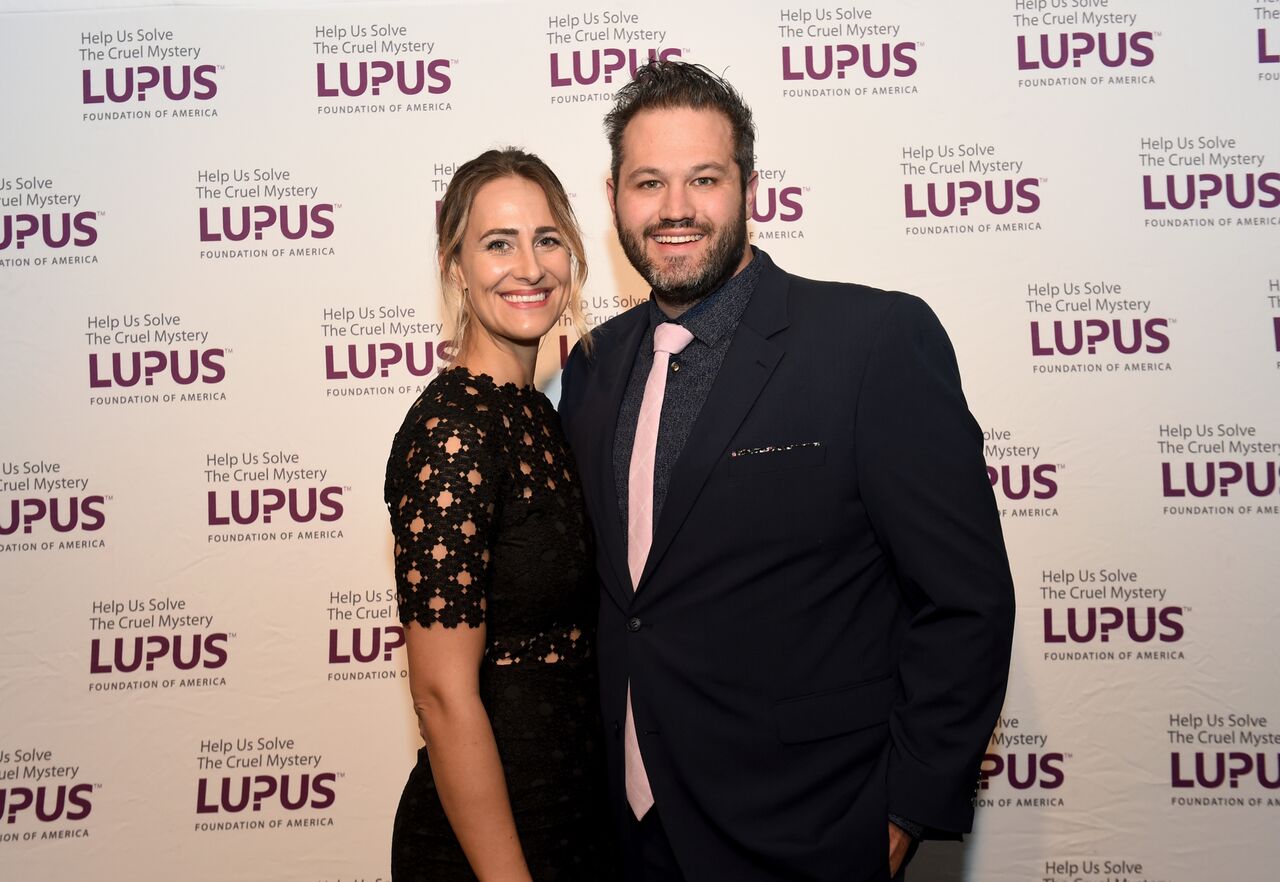 Christine Smith and Ben Andrews received the National Volunteer Leadership Award for their unwavering commitment to the Foundation on the national and local level, including work with the Foundation's Texas-Gulf Coast Chapter. Smith and Andrews have been involved with the organization for 30 years. During that time, they have raised hundreds of thousands of dollars and increased awareness of lupus across their community.
"I was diagnosed with lupus in my late 20s' and spent many years in and out of the hospital," said Smith. "Since my diagnosis, Ben and I knew we needed to do everything we could to make a difference in the fight to end this disease – whether it was raising money for lupus research or our service as Board members. It's an honor to be recognized for our efforts and we look forward to continuing the fight until a cure is found!"
The Foundation presented the Barlin Award for National Advocacy to Heather Butterfield and Kerrigan Hennings. Over the last nine years, they have led a team at the Los Angeles Walk to End Lupus Now® and have raised more than $320,000 for lupus research, education and support.
"We are thrilled to be honored by the Lupus Foundation of America for our efforts to raise funds and awareness of this devastating disease," said Butterfield. "I lost my mom to lupus when I was 13 and Kerrigan's mom is still fighting the disease. We participate in the walk and do whatever we can so that other families don't have to face the pain and heartbreak that we have."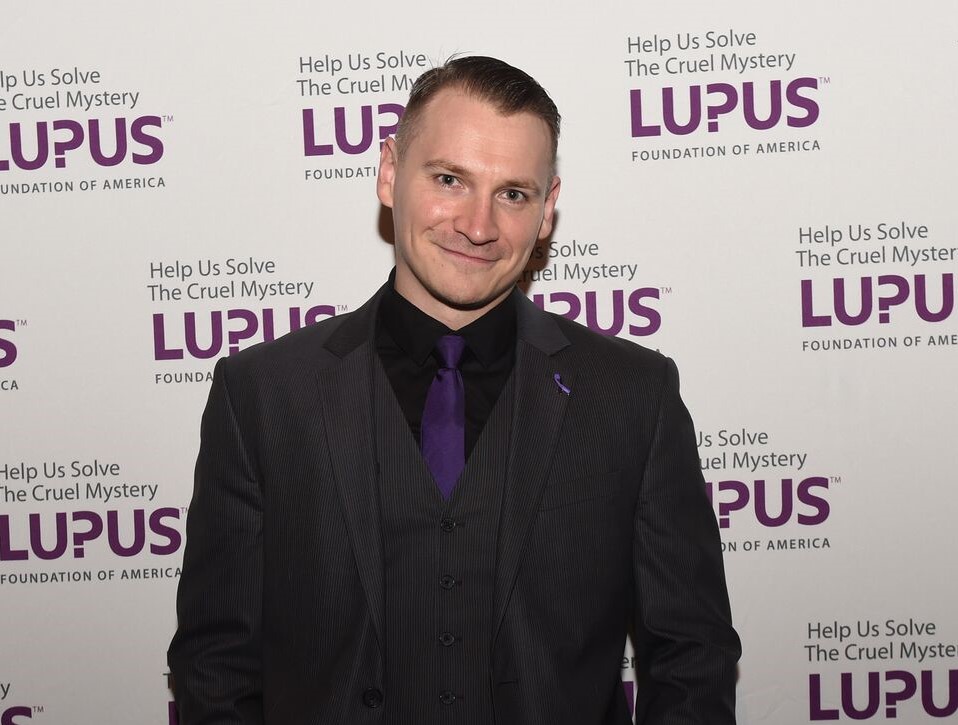 Special guests Kazy Tauginas, actor and rising star in The Equalizer 2, and comedian Hunter Hill also attended the gala.
The Foundation thanks its generous supporters and sponsors including Diamond Sponsors Burlington and GSK; Platinum Sponsors Aurinia Pharmaceuticals, Greenberg Traurig, LLP, Peter M. Schwab & Jeanette Thornton-Schwab, Christine Smith & Ben Andrews; Exhibit Sponsor Us and Lupus. Each year, the National Gala raises critically needed funds to advance the Foundation's mission and its comprehensive programs of research, education and advocacy.
Learn More About The Gala
Visit our National Gala page for more information about the Evening of Hope.