Providing Answers, Support and Hope in Alabama, Kentucky and Tennessee
This is my chapter |
Reset
Community based resources that are free to you. Please keep us informed of changes or additions.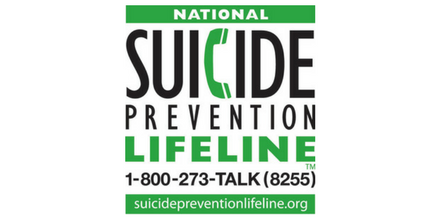 Crisis Resources
For Emergencies
Suicide Prevention Lifeline - 800-273-8355 toll-free
Crisis Text Line - text 741741 from anywhere in the US
Mobile Crisis Unit - 1-855-CRISIS-1 (855-274-7471)
Kentucky
Mental Health
Mental Health America in Kentucky: Improve the accessibility and quality of mental health services in Kentucky through advocacy with local, state and federal policy-makers, education, and promotion of research-based practices among providers.
NAMI Kentucky: Works across a broad array of policy and advocacy issues to advocate for effective and timely treatment to help prevent suicides, violence, homelessness, and incarceration.
Kentucky Suicide Prevention Group: Decreasing suicide deaths and attempts through advocacy, education, training and evaluation.
Prescription Assistance
NeedyMeds - Provides free information on patient assistance programs. Their lists of programs are updated regularly. You can search for assistance by drug name, diagnosis, and more. Needy Meds also offers a free discount drug card.
Partnership for Prescription Assistance - Helps qualifying patients without prescription drug coverage get the medicines they need for free or nearly free. PPA offers a single point of access to more than 475 public and private programs, including nearly 200 offered by pharmaceutical companies.
Patient Advocate Foundation - Provides patients with arbitration, mediation, and negotiation to settle issues with access to care, medical debt, and job retention related to their illness.
RxAssist - Online resource center with information about patient assistance programs, Medicare Part D, programs for low cost medications and other issues related to pharmaceutical access.
Together Rx Access - Helps uninsured get immediate savings on hundreds of prescription products at their local pharmacy.
Food Resources
Meal Train - Online tool to organize meals for a loved one with the help of family and friends. Features include an interactive online calendar, alerts and reminders, and the ability to list meal preferences and allergies.
Take Them a Meal - Create a customized online signup sheet that makes it easy for friends and family to coordinate meal preparation and delivery. The site also offers recipes.