Providing Answers, Support and Hope in Indiana
This is my chapter |
Reset
Meet the outstanding volunteers who serve on our Board of Directors and lead our Chapter: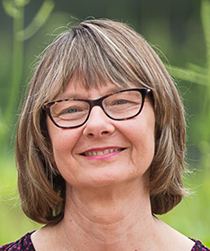 Chair Robin Miner 
After a career focused on process improvement working for Eli Lilly and Company and Dow Agrosciences, Robin Miner retired to work with not-for-profits to streamline their processes and help people achieve their full potential by assisting non-profit organizations achieve their mission. She has done projects with the Julian Center, Gleaners Food Bank, Wheeler Mission, Shepherd Community Center and others. Robin has degrees in statistics and computer science, industrial engineering, and business. Robin is married and has two adult children.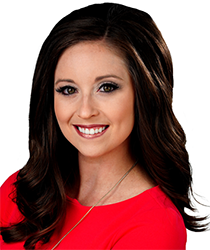 Treasurer Lindsey Monroe
Lindsey Monroe is a meteorologist at WTHR Channel 13 in Indianapolis. She also served as a morning show meteorologist in Memphis, Tennessee after spending four years forecasting the weather at WTHI-TV in Terre Haute, Indiana working as chief meteorologist on the morning show. Lindsey is from Cambridge City, Indiana and is a graduate of Ball State University with a Bachelor of Science degree in Meteorology and Climatology with a minor in Telecommunications. She earned her first Emmy award in 2019 for severe weather coverage at Channel 13. Lindsey became interested in weather by growing up in a drag racing family. She learned early on how to interpret weather instruments and implement the atmospheric conditions into how the car would run. It's the way the weather has an impact on everything around us that she finds fascinating. When not forecasting the weather, Lindsey enjoys golf, gardening, and participating in volunteer and community service efforts. She has been a proud supporter of the Lupus Foundation of America ever since she was diagnosed with lupus in 2004.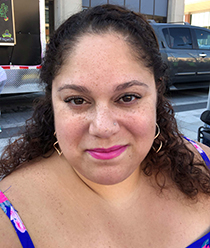 Secretary Michelle Polanco
Currently the Outreach and Education Specialist at the Indiana Latino Institute, Michelle-Marie Polanco holds a BA in International Affairs with a concentration in Contemporary Cultures and Societies from the George Washington University. Prior to attending college in Washington, DC, Ms. Polanco earned her international baccalaureate from the United World College of the Atlantic in Wales, UK. Having experienced up close the effects of autoimmune conditions, Ms. Polanco sought the opportunity to participate in programs of advocacy, awareness, and education benefitting those who struggle with lupus and similar autoimmune diseases. Given that lupus affects a large segment of the Latino population, Ms. Polanco especially hopes to make a difference in her community.
 
Tom Adamson
Tom Adamson is the Consumer Division Program Manager for Brown & Brown Absence Services Group – a nationwide advocacy organization dedicated to helping people apply for and receive Social Security Disability (SSDI) benefits. Tom joined Brown & Brown in 2017 to advance the organization's commitment to help as many people as possible. Prior to joining Brown & Brown, Tom served as a Team Lead for a nationwide law firm that specializes in SSDI representation. Tom brings over 9 years of experience within the Social Security Disability advocacy space, he is passionate about developing strong partnerships and enriching the lives of as many people as possible by assisting organizations and individuals meet their healthcare needs and financial well-being through advocacy work. Tom was born and raised on the North Shore of Massachusetts and graduated from the University of Massachusetts where he earned a Bachelor of Science with a concentration in Legal Studies. Tom enjoys all things outdoors, especially hiking and trail running. Tom lives in the North End of Boston, Massachusetts where he enjoys walking along the harbor and exploring the city with his fiancé, Meg, and Australian Shepherd, Ollie.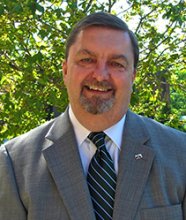 Scott Baumruck
Scott Baumruck brings to the LFA, Indiana Board an extensive background in nonprofit management, having served in program development and leadership positions with the National Sporting Goods Association, the Illinois and United States Junior Chamber of Commerce, the Indiana Funeral Directors Association, the Crohn's & Colitis Foundation of Indiana, the Indiana Youth Institute, the National Private Duty Association and the Paper Industry Management Association, where he served the international organization as Executive Vice President for nine years. Scott currently serves as Executive Vice President of the Professional Insurance Agents of Indiana Inc. He earned the "Certified Association Executive" designation in May, 2002. Scott is married and has four children and six grandchildren.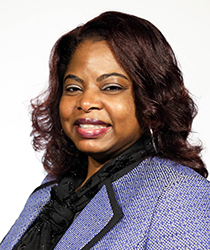 Crystal Bradley
Crystal Bradley has been in her fight against lupus since 2006. She is currently the Development Event Planner at The Children's Museum of Indianapolis. Prior to that she was employed with the Kroger Company Central Division office as a marketing assistant, coordinating store grand openings, plans and executing large-scale company meetings and events, and handling  major sponsorships. Having been involved with our Chapter for several years as a support group member, volunteer, and Walk to End Lupus Now planning committee member, Crystal has seen the Chapter grow and evolve, making an impact on the community. She believes it's important as a lupus patient to help other patients, be a part of the continued growth, increase financial contributions and build ongoing successful relationships. She is excited to bring her skills and knowledge to help spread awareness about the disease she fights daily. 
 
Tawanna Danzie
Tawanna is a graduate of Indiana University/Purdue University. She has worked in healthcare over the last 19 years and is currently employed with Managed Health Services (MHS). At MHS she holds the title of Provider Partnership Associate. As a healthcare professional, she is excited about enlightening the community on lupus and providing educational resources for the underserved population. She plans to join communities where she can use her existing public relations and healthcare experience to bring in new ideas. Tawanna is married and has one daughter who attends St John's University in New York. In her free time she enjoys spending time with family and friends, and traveling.
 
Karen Deno
Karen Deno is a former LFA, Indiana Chapter Board member and chair, retiring in 2016. Karen also served as a support group facilitator for our Chapter and was a long-time Walk to End Lupus Now planning committee member. She serves on the planning committee for the annual 'In the Loop - Healthy Living with Lupus' educational symposium. Since her daughter was diagnosed with lupus in 2007 at the age of 17, Karen has worked hard to understand the disease and how it affects the patient. Since it is unpredictable and there isn't a cure, Karen continues her journey for her and all those affected by lupus. Karen is a realtor for Berkshire Hathaway HomeServices in Hancock County and in 2017 received the Berkshire Hathaway Indiana Community Service Award. We are excited to have Karen returning as a Board member and look forward to her continued involvement with our Chapter.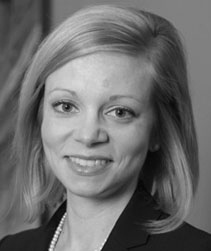 Allyson Emley
Allyson is an attorney practicing corporate litigation in Indianapolis. She obtained an undergraduate degree from Butler University, and a law degree from the University of Louisville Brandeis School of Law. Allyson has served on the event committee for LFA's A Tasteful Affair for the past three years and is excited to become further involved with the LFA community by joining the Board of Directors in 2018.