Samantha Powers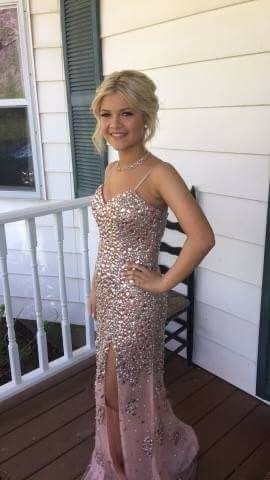 When I started having problems, my grandma was sick and my great grandma and close friend had both died. I was afraid to tell my mom about my issues, because she was so worried about grandma. My whole body hurt everyday and it was very difficult for me to sit in my chair, which made it hard for me to concentrate at school. I was in gymnastics at the time and thought this was causing my pain, so I quit going. I knew it was bad, when my pain did not go away.
After I finally told my mom about my issues, she took me to my doctor, where I was put through a lot of tests. It is miserable to be in the hospital when your friends are hanging out and having fun, while you are getting needles stuck in you and getting tests done by scary looking machines. At 8 years old, I had two biopsies and fought through when the medicine that put me to sleep made me sicker.
I was finally diagnosed with lupus at 9 years old. In the year before my diagnosis, I had spent more times than I can count in and out of the hospital. However, I am relieved to know what is wrong with me. I started taking plaquinel in January 2011 and I am feeling much better. I know that lupus has changed my life, but my life is my life, I will adjust and deal with it. I am a fighter and a survivor.
Dr. Syed, a board member for the Lupus Foundation of America, Heartland Chapter, is my Rheumatologist and I really like her. She answers the millions of questions my mom has. I have learned so much from her and the Lupus Foundation of America, Heartland Chapter. I am now able to tell others about my illness and what it means to have lupus. I hope I can help others by telling as many people as possible about my disease!
2016 has been the worst year I have had since diagnosis. In June I started having significant issues with breathing, my heart rate was out of control and my blood pressure was all over the place. After a week in the hospital and seeing multiple new specialists, I was discharged.
I was traveling to St. Louis every two weeks to see my doctors and getting lab work done during those visits. I was taking 20 pills a day and sleeping about 20 hours each day. I was losing myself and my life. My mom fought regularly trying to get me the help I needed. She begged the doctors to do something…anything. She told them they may feel this is an acceptable life for me, but as my mom there was no way she was accepting this.
There was discussion about how to move forward, calls to Mayo clinic and second opinions. Finally it was decided they would try to get me into a new research trial for children with lupus. I was accepted into the program and in March started my journey as one of the 100 children world-wide that could possibly be receiving Benlysta. This drug has been approved for adults but not children. When my doctor went the route of getting it approved by insurance, she was told, "It costs too much money to give to children." My doctor was disgusted, just as my family and I were. We finally got it approved, and I am feeling the best I have in over a year. This is the "cruel mystery" of lupus. Things change in the blink of an eye.