Walk to End Lupus Now, St. George 2014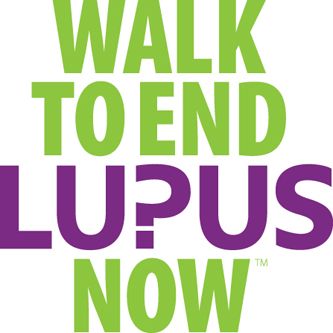 Walk To End Lupus Now, St. George 2014
CLICK HERE TO REGISTER NOW!
WHEN
Saturday, November 8, 2014
WHERE
Vernon Worthen Park, St. George
WHAT
Join us as we WALK TO END LUPUS NOW on Saturday, November 8th at Vernon Worthen Park. We will have live music, raffle, snacks and more.
HOW
Registration is FREE, but in order to receive a Walk to End Lupus Now t-shirt and gift bag, you must raise a minimum of $25! All attendees must register online or at the walk!
FUNDRAISE
Why is fundraising so important???
We have about 20,000 Utahns currently living with lupus. We have reached only about 10% of those people through local support groups, financial assistance and educational programs. We need more funding to be able to reach more people. Since most of our staff is volunteer, we are able to put the maximum amount of our budget back into support programs that include our Medication Assistance Program(MAP), our Social Butterflies Support Groups, and our Health, Education and Awareness of Lupus(HEAL) workshops. Raising money is easy and fun. Download our Walk Guide below for helpful hints and tips.
FUNDRAISING INCENTIVES
If you personally raise...$25 you earn a Walk t-shirt, and gift bag

If you personally raise...$150 you earn a Walk t-shirt, gift bag and a Cure Lupus Water Bottle

If you personally raise...$750 you earn a walk t-shirt, gift bag, a Cure Lupus Water Bottle and a Lupus Hat

November 7, 2014

4:00-6:00pm

1515 W. Sunset Boulevard

St. George, Utah 84770

Registration is required.

Address:

300 South 400 East, St. George, Utah 84770

Phone: 1.800.657.6398

Email: info@utahlupus.org

Cost: FREE