Walk To End Lupus Now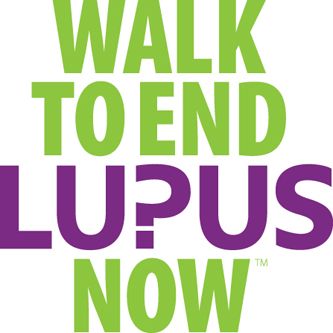 Salt Lake City, Utah
Help Solve the Cruel Mystery of Lupus
America's largest lupus walk program takes place at Liberty Park on May 2, 2015. The Lupus Foundation of America, Utah Chapter, Inc. will host the 2015 Annual Walk To End Lupus Now.

The Walk To End Lupus Now events are held in more than 60 cities accross the country, making it the largest lupus walk program in the entire country. The Walk events bring together community members, people with lupus, friends, families, health care providers, celebrities and other stakeholders to raise money for lupus research and education programs, increase awareness of the disease, and rally public support for those who feel the brutal impact of lupus.
"Lupus is a significant concern in the state of Utah, " explains Noelle Reymond, President/CEO of the Utah Chapter. "Of the estimated 17,000 lupus patients in Utah, more than 20% look to us for support and resources."
We need more awareness of lupus and we need more resources for research to continue efforts to find a cure for this terrible disease.

Registration for the Walk will be open online in early January 2015. Participants can also create a personal fundraising page on the Walk website to raise money, recruit new team members, and get valuable fundraising tips. The Lupus Foundation of America, Utah Chapter has many programs that take place throughout the area.
We would like to recognize the past sponsors and donors of the Walk to End Lupus Now event:
Salt Lake City Sponsors:
Progrexion.com
Beans and Brews
ErraBella Photography
Disneyland/Community Relations
Hunt Electric
Tin Roof Grill
Henry Day Ford
Linda Lee
Green Bike Share SLC
Weber State Athletics
Hale Center Theatre
Deja Vu 2
Silpada Jewelry
Lagoon
Trader Joes
Deschutes Brewery
The Hive Gallery
Trader Joes
Conger Chiropractic
Whole Foods Sugarhouse
Lagoon
University of Utah Athletics
Color Me Mine
Kacie Hersh at Visage Salon Studios
Utah Museum of Fine Arts
Natural History Museum of Utah
Heidi Poulsen at Visage Salon Studios
Tonya Kirk-Origami Owl
Discovery Gateway
Costco
Yogurtland
MykelAngelo Wurx at Visage Salon
Eden Organic
Coolibar
Smashburger
Sweetcakes
Swisservice
Foxtrot Nails at Viasage Salon Studios
The Pie Pizzaria
Great Harvest
Scentsy
NIMA
St. George Sponsors:
Burke Orthodontics
East West Health Solutions
Pepsi Co.
Golden Gate Hotel and Casino
Total Health Utah Chiropractic
Red Mountain Resort
Fabulous Freddy's Car Wash
River Lodge Resort
Best Western Coral Hills
Sky Zone
JK Jewelers
Bonnie Springs Ranch
Linda Lee
Thank You God Bless
Costa Vida
Bear Paw Cafe
Chili's
Dinosaur Discovery Museum
Georgia Hansen
The Sugar Cookie
Lin's Market
Cherry Creek Radio Cares
Star 98
3D Catering