Local Resources
Information and Referral Services
The Lupus Foundation of America, Iowa Chapter provides information and referral on lupus related topics such as:
NEW PATIENT PACKETS FOR LUPUS: email info@lupusia.org to order your free packet today.
​
Educational Materials
Print materials
These materials can be attained by contacting the office:
Understanding Lupus
Diagnosing Lupus
Treating Lupus
Coping with Lupus
Living with Lupus
Lupus and the Musculoskeletal System
Lupus and the Skin
Lupus and the Renal System
Lupus and the Cardiopulminary System
Lupus and the Gastrointestinal System
Additional topics available as well.
Phone: 515-279-3048
Email: info@lupusia.org
Contact us using our online form.
Lupus Foundation of America, Iowa Chapter
Wellness Council
LIVEFIT WITH LUPUS


Lisa Lynn Eveleth - Nutrition and Wellness Coach
Founder and CEO of LIVEFIT WITH LUPUS
Lisa Lynn Eveleth holds a Bachelor's Degree from Western Illinois University. She also is certified in nutrition, coaching, counseling, exercise science, personal training, group exercise, yoga and pilates. Lisa is a professional speaker, a published author, the owner of Body Design Fitness and Wellness, a fitness instructor, a personal trainer and a model, currently holding the title of Mrs. Iowa United States. Lisa Lynn and her husband live in the Quad Cities area.

Having lived for over twenty years with the challenges of the autoimmune disease Lupus, Lisa discovered the path to wellness through nutrition, exercise and an integrative medical approach. This journey led her to become the Founder and CEO of LIVEFIT WITH LUPUS. With Lisa's guidance, this non-profit's mission is to educate, empower and inspire others to overcome their own obstacles and create autoimmune awareness in the community, nationally and around the globe.
Optimum Performance Physical Therapy, LLC

Jon Schultz, MPT, OCS, ECS, PRC
515-257-7915
www.optimumperfomanceptiowa.com
Jon's passion is to provide a rehabilitation experience focused in compassion and dignity. He possesses an extremely unique skill set and is one of a select group of physical therapists to be Board Certified by the American Physical Therapy Association (APTA) in Orthopaedics and Clinical Electrophysiology (muscle and nerve disorders). Has extensive training and experience over a 17 year career in treating complex chronic pain patients and competitive athletes. He has made it his life's work to explore new techniques of therapeutic rehabilitation in order to offer a more complete recovery to his patients. Jon has received advanced training in the areas of Chronic Pain Management and Stress Resiliency Techniques (amitsood.com) at the Mayo Clinic in Rochester, MN. Jon's interests are the evaluation and treatment of chronic pain syndromes through a holistic approach. His undergraduate degree at Vanderbilt University was in psychology and therefore he appreciates how the mind (neuroscience) can influence posture and movement patterns.

Sarah Masengarb, LMT
Massage Therapy
415-672-1783
Prairie Life Fitness
515-223-5999
www.prairielife.com
Help Yourself Heal


Shannon Krajcir MT (ASCP), HTP, Reiki Master & Yoga Instructor
My healing journey began as a child. I used to massage family members at family gatherings, to help them relax. As a teenager I wanted to do something in the medical field so I went to school to become a Medical Technologist. Along the way I became an aerobics instructor in 1996. Then in 1997 an Aunt became ill with Stomach Cancer. A friend suggested I learn Reiki to help my Aunt with her pain in 1998. Loved it so much I wanted to learn more healing techniques, so I went on a 4 year journey learning Healing Touch. During that time frame I was asked to learn and teach Yoga. So I am a Yogafit instructor as of 2003. Also in 2003, I became certified as a Healing touch practitioner. I have been practicing and learning healing ever since. I love to help people balance their Chakra's so that they can heal themselves. I help to move your energy so that your energy field is working to keep you healthy and happy. Thus my business name became "Help Yourself Heal".
Zone of Comfort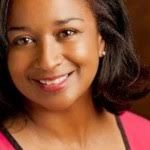 LaTonya Carroll is a Licensed Massage Therapist and member of Associated Bodywork and Massage Professionals. She graduated from The College of Massage and Healing Arts July of 2000. LaTonya finds it an absolute honor and priveledge to work with one of God's most magnificent creations, the body. She believes in naturally taking control of your health by participating in the preventative and maintenance of your body. She has a deep respect for the need to balance activity with rest to allow the body time to heal and return to wellness. LaTonya has worked with babies, toddlers, teenagers, adults, elderly, body builders, athletes, maternity, chemotherapy patients and stroke victims. She is trained and experienced in Swedish Massage Therapy, Deep Tissue, Maternity, Hot Stone Massage, Foot Reflexology and Hot Towel/Cold Stone Face Massage.
Her goal is to naturally assist your well-being.
Des Moines Acupuncture

Abby Miller, L. Ac, Dipl. CH

Stephanie Braunwarth, LAc, Dipl. CH, RYT
515-277-9998
www.desmoinesacupunctureworks.com

Abby Miller and Stephanie Braunwarth of Des Moines Acupuncture Clinic, Licensed Acupuncturists and Board Certified by the Iowa Board of Medicine, are expert at discovering the root cause of a patient's pain and working with the patient to develop a comprehensive treatment plan to restore them to vibrant health! They have an outstanding reputation for successful patient outcomes.
Fleet Feet Sports

Andy Roat, Owner
Kathy Roat, Walking Program Coordinator
515-323-3338
www.fleetfeetdesmoines.com


Linda Franker, Certified Health Coach

515-988-8251
http://lindafranker.tsfl.com/
Obesity had been my life, wearing size chubby 14 skirt the 1st day of kindergarten. A lifetime of feeling miserable on the inside, wanting and dreaming of a happier me inside and with my physical appearance. I tried several diets over many years, exercising at all levels, to only lose and regain the same 20 to 100 lbs over and over again, tipping the scales a little higher each time. The cycle continued, until 2010 when a physician introduced me to this program, suggesting if I lost 40lbs, it would help reduce inflammation I had in my hips. Reluctant and protective of my health as I have MS, I started the Take Shape for Life program to lose 40lbs, my dreams of a better, healthier, happier me in body and mind became a reality. I lost 80lbs and have maintained the weight-loss, feeling great!
I'm managing the MS beast inside me with a healthy lifestyle of optimal health choices! My life is truly in the palm of my hand as I never dreamed my dreams would be achievable, much less the personal strength and confidence of "paying it forward" as a health coach, creating hope and the reality of a healthy future for others. This is truly a blessing and I love the opportunity of being able to support people who make the decision for a healthy lifestyle change.

Nicole Stokes, LMSW
Pediatric Social Worker
Blank Children's Hospital
Local Lupus Meeting Leader (LFA Support)
(LFA-Iowa Board Member, LFA-Iowa Medical Advisory Board)
LFA-Iowa Patient Services Committee Chair

Lauren Calhoun, RN
ICU Methodist
Local Lupus Meeting Leader (LFA Support)
(LFA-Iowa Board Member, LFA-Iowa Medical Advisory Board)

Lauren Wallace, Chef

Nourish Personal Chef
757-331-0376
www.nourishpersonalchef.squarespace.com

East Village Chiropractic
Dr. Braxton Pulley
515-288-8058
www.drpulley.com
Partnership Organizations
The following organizations are offering resources that MAY be helpful to those living with lupus. Please utilize their services as you need them. We are all working together to provide the resources necessary to impprove the quality of life for those with Lupus, Arthritis, and Disabilities. With some known cross over between these chronic conditions, we hope this may help.
Dream Catcher's Foundation Inc.
Our Story
We are Dream Catchers – a group of volunteer licensed beauty professionals in Des Moines, IA. We're using our talents to support women, men, and children with chronic or terminal illnesses, and their caregivers, feel beautiful on the inside by helping them see it on the outside. We provide our services completely complimentary because we know that when you aren't feeling your best, it's hard to feel beautiful. CLICK FOR PROGRAMS
Mission Work
Sometimes something as simple as a haircut can make someone feel stronger and more beautiful. Dream Catchers volunteers have seen this first hand. That, and how a little bit of lip gloss can brighten the day of a little child that is sick. Or how a simple clean shave can make any man feel confident in his ability to take on the day. It was all of these sparks that ignited the vision of the Dream Catcher's Foundation. Dream Catcher volunteers provide services such as shaving, haircuts, and yes, even the occasional superhero mask to those of all ages battling a chronic or terminal illness. They aspire to give back strength to those who may have lost some during their fight. The Dream Catcher Foundation's mission is to rejuvenate the spirit through human touch for men, women and children. After all, everyone deserves to feel beautiful.
Organizational History
Tricia Rivas, owner of Trixie's Salon, has always had a passion for giving back to the community. Tricia used her skills as a licensed beauty professional to donate salon services to Hospice of Central Iowa, the women's shelter in Des Moines, and also to Des Moines veterans. To make a greater impact, Tricia encouraged her staff at Trixie's Salon to donate their talents to organizations in the Des Moines community. Together, Tricia and her team started volunteering to help brighten someone's day with a fresh haircut or a little lip gloss, and it turned into something much more.
The services Tricia and the Trixie's staff provided not only brightened someone's day, they helped improve self-confidence of people that were terminally or chronically ill, as well as those who had hit a rough spot in life and had ended up on the street. They were providing a service that helped someone say: "I look good!" or "I feel good!" They were providing services that really made a difference.
Wanting to do more, Tricia started weaving the web for Dream Catchers. After assembling a Board of Directors and months of hard work, the idea of Dream Catchers came to life and became an official non-profit organization. It is the only non-profit of its kind in Central Iowa that provides salon services for men, women, and children that are chronically and terminally ill, as well as their caregivers.
Mission: To rejuvenate the spirit through human touch for men, women, and children.
Vision: Catching inner beauty.
Values: Strength, Beauty, Community.
Arthritis Foundation, Iowa and Nebraska - Heartland Region
AF- Website: Great Wellness Information on Diet and Exercise: http://www.arthritis.org/living-with-arthritis/arthritis-diet/
New Patient Packet - Arthritis
Order the free kit at www.betterlivingtoolkit.org, or by calling 1-800-283-7800.
The kit will include:
-Official Welcome Letter
-Patient choice of: Rheumatoid Arthritis, Psoriatic Arthritis, or Managing Your Pain brochure
-Arthritis Answers brochure
-Arthritis.org Resource Guide
-Track+React information card (download the free app for your smartphone)
-Arthritis Today Magazine
-Easy-to-Use Jar Opener
-Better Living Health Tracker (Rheumatoid and Psoriatic Arthritis kits)
-Drug Guide (General/Pain kits only)
-Psoriatic Arthritis & You magazine (Psoriatic kits only)
Some versions may include additional items made possible by sponsors, including product coupons.
Here is how this kit can help doctors with arthritis care for their patients:
The Better Living Health Tracker is a new proprietary tool designed to enhance consumers' understanding of their arthritis and their ability to communicate with their health care provider. It is based on the RAPID (Acronym: Routine Assessment of Patient Index Data) 3 patient assessment tool, which is widely used by rheumatologists during office visits. The quick and easy-to-administer assessment provides important, patient-centered outcomes not available from blood tests or X-rays.
The health tracker includes a weekly questionnaire to capture information about the consumer in three key areas: pain, physical function and global health status. The health tracker will provide consumer and healthcare providers with a weekly continuum of data. This information will provide visual feedback to consumers and physicians and provide touchstones to discuss progress and overcoming obstacles.
JA Power Pack
(Arthritis Welcome Kit for Youth) – Available NOW
The JA Power Pack is a toolkit with useful information and tools to assist newly-diagnosed children and teens, as well as their parents. These resources were designed to give families the POWER to make living with JA easier. Families can order a FREE age-specific kit for their child/teen online at www.japowerpack.kintera.org.
JA Power Pack includes:
· Raising a Child with Arthritis: A Parent's Guide
· Arthritis in Children (
· Buddy D. Bear
Note: Parents must select child or teen for the power pack; the child pack comes with a teddy bear and the teen pack comes with a body wrap.
TRACK+REACT (Day-to-Day Arthritis Wellness tool) www.arthritistoday.org/trackandreact
This online tool was created specifically for people with arthritis, and uses a simple interface to capture key daily activities and symptoms. Users get instant results – a personalized Arthritis Impact graph that reveals the potential relationship between actions and symptoms. With TRACK + REACT, users can identify trends over time, see the rewards of better self-management, print out their Arthritis Impact graph and share the results with their doctor to get more out of their appointments. Users can track nutrition, physical activity, stress levels, medication, sleep quality, pain, fatigue, and more! It's FREE, easy-to-use and information entered in the app or on the web is automatically synced so information is always up-to-date.
Community Resource Finder http://resourcefinder.arthritis.org/ (Launched June 2015)
Through this specialized online search tool, you can locate helpful resources, obtain key contact information, and learn more detailed information such as specific services offered. (NOTE: LFA-Iowa and the Arthritis Foundation does not endorse any of the providers listed here. The information contained in the Resource Finder is thought to be reliable but is not guaranteed to be accurate. It is compiled from provider descriptions of their own services as well as other public data sources and is subject to change without further notice.)
Online Support Community https://www.inspire.com/groups/arthritis-foundation/