Local Resources
Included on this Page
New Patient Packet
List of Iowa and Nebraska Rheumatologist
Partnering Organizations
Wellness Resources
Research is being done on the best resources in reducing stress, please consult your physician before integrating wellness initiatives into your treatments.
NEW PATIENT PACKETS FOR LUPUS
​
To request your free packet, email info@lupusia.org.
Educational Materials
Signs and Symptoms Bookmark
Latest LupusNow Magazine
Invitation to Become a Member of LFA-Iowa
Upcoming Events to include Local Lupus Meetings being Held in your Area
Seasonal Information
These materials can be attained by contacting the office:
Understanding Lupus
Diagnosing Lupus
Treating Lupus
Coping with Lupus
Living with Lupus
Lupus and the Musculoskeletal System
Lupus and the Skin
Lupus and the Renal System
Lupus and the Cardiopulminary System
Lupus and the Gastrointestinal System
Additional topics available as well.
Phone: 515-279-3048
Email: info@lupusia.org
Contact us using our online form.
Wellness Council
Quad Cities
LIVEFIT WITH LUPUS


Lisa Lynn Eveleth - Nutrition and Wellness Coach
Founder and CEO of LIVEFIT WITH LUPUS
Lisa Lynn Eveleth holds a Bachelor's Degree from Western Illinois University. She also is certified in nutrition, coaching, counseling, exercise science, personal training, group exercise, yoga and pilates. Lisa is a professional speaker, a published author, the owner of Body Design Fitness and Wellness, a fitness instructor, a personal trainer and a model, currently holding the title of Mrs. Iowa United States. Lisa Lynn and her husband live in the Quad Cities area.
Having lived for over twenty years with the challenges of the autoimmune disease Lupus, Lisa discovered the path to wellness through nutrition, exercise and an integrative medical approach. This journey led her to become the Founder and CEO of LIVEFIT WITH LUPUS. With Lisa's guidance, this non-profit's mission is to educate, empower and inspire others to overcome their own obstacles and create autoimmune awareness in the community, nationally and around the globe.
Des Moines
Optimum Performance Physical Therapy, LLC

Jon Schultz, MPT, OCS, ECS, PRC
515-257-7915
www.optimumperfomanceptiowa.com
Jon's passion is to provide a rehabilitation experience focused in compassion and dignity. He possesses an extremely unique skill set and is one of a select group of physical therapists to be Board Certified by the American Physical Therapy Association (APTA) in Orthopaedics and Clinical Electrophysiology (muscle and nerve disorders). Has extensive training and experience over a 17 year career in treating complex chronic pain patients and competitive athletes. He has made it his life's work to explore new techniques of therapeutic rehabilitation in order to offer a more complete recovery to his patients. Jon has received advanced training in the areas of Chronic Pain Management and Stress Resiliency Techniques (amitsood.com) at the Mayo Clinic in Rochester, MN. Jon's interests are the evaluation and treatment of chronic pain syndromes through a holistic approach. His undergraduate degree at Vanderbilt University was in psychology and therefore he appreciates how the mind (neuroscience) can influence posture and movement patterns.
Dr. Elizabeth Sweers is an Iowa native who currently lives in West Des Moines with her husband, Aaron. She loves to be outdoors and participates in many activities such as slow-pitch softball, kickball, volleyball and running. She also enjoys travelling to visit her family and several nieces and nephews. She was born and raised in Odebolt, IA as the sixth of seven children. She graduated from Odebolt-Arthur high school and went to the University of Iowa where she achieved her BS degree in Integrative Physiology. She then attended Logan University in St. Louis, MO where she obtained a Doctorate of Chiropractic. She graduated Summa Cum Laude in 2014 and is now the chiropractic physician at Sweers Family Chiropractic.
Dr. Sweers utilizes several techniques in her office to fit every patient's needs. The majority of her treatments utilize manual adjustments, acupuncture, as well as tool-assisted soft tissue release to treat joint, muscle and nerve issues in the spine and extremities. Dr. Sweers successfully treats injuries and problems such as sciatica, golfer's elbow, tennis elbow, shin splints, plantar fasciitis, carpal tunnel, tendonitis, migraines and other types of headaches, muscle spasms, and fibromyalgia among many other conditions.
Along with sports injuries, pediatric and women's health conditions are also treated at Sweers Family Chiropractic. Some common issues treated in women are menstrual or menopausal disorders as well as pregnancy aches and pains. Children who suffer from colic, ear infections, insomnia, bed wetting, constipation, and frequently spitting up find relief from the chiropractic care that Dr. Sweers offers. Her philosophy is that with regular chiropractic care, core strength and exercise, and proper diet, you and your loved ones can live without pain! Visit Sweers Family Chiropractic Here
Sarah Masengarb, LMT, RYT
415-672-1783
Prairie Life Fitness

Orthapedic Massage Therapist
My love for massage started at a young age. Although I am the first in my family to pursue it professionally, massage was always present in our household. Whether I was working on my father's feet and legs (what I now understand was plantar fasciitis from 43 years of standing in more or less in one place as a Pharmacist, or my sister's back (she and my Aunt were born with severe scoliosis), massage and compassionate human touch was a part of our daily lives. In college, I had a roommate who was plagued with chronic and debilitating migraines. We discovered that a 15-20 minute massage of her head and neck at the onset of symptoms was enough to stop her migraines from manifesting, and she often didn't even need to take medication! At the time, I had no idea that early experiences such as these would eventually lead me to the most challenging and rewarding career I could ever imagine.
I graduated from University of Iowa in 2001 with a degree in Social Geography (closely related to Anthropology) and worked in this field until around 2007. My degree took me to Glasgow, Scotland, Cornell University in upstate New York, and finally the Bay Area. However, after my mother fell ill almost 9 years ago, I made the decision to move back to Iowa and I'm so glad that I did! Once back in my home state, a long held interest in wellness slowly began to become my career path. In 2010, I completed a 250 hr. certification in Yoga Therapy and began working with clients one on one. Drawing upon a long history as a dancer (over 30 years now) and a passion for working with individuals to achieve their wellness goals, I helped clients to identify imbalances in strength and flexibility in their bodies, and designed individualized home practices.

That summer, I made the decision to expand my education and moved to Des Moines to pursue Massage Therapy. After over 750 hrs of training, I graduated from Body Wisdom School of Massage Therapy in Urbandale, specializing in Deep Tissue, Sports Massage, Myofascial, Active Engagement, Positional Release, Passive and Active Assisted Stretching, Neuromuscular (Trigger Point Therapy), and Shiatsu. I have been privileged and honored to work with clients living with muscular dystrophy, fibromyalgia, lupus, ALS, cystic fibrosis, arthritis, plantar fasciitis, chronic headaches and migraine, rotator cuff injury and frozen shoulder, repetitive strain and injury of all kinds, just to name a few!
Currently, I work on most of my clients in my home in Beaverdale where I live with my sweet cat, Maggie. I also contract out at Prairie Life Fitness in West Des Moines and this past year have been honored to work with the Women's Volleyball team at ISU. I also sit on the wellness council for the Lupus FOoundation of America, Iowa Chapter and regularly give presentations on the benefits of massage for lupus patients. I can honestly and sincerely say that I love what I do, and I'm learning from my clients all of the time. I look forward to a long and continually rewarding career in Massage Therapy, empowering my clients and helping them to achieve their goals toward optimum health and well-being!
To schedule an appointment online through Hands On, use this link -
Schedule
Help Yourself Heal


Shannon Krajcir MT (ASCP), HTP, Reiki Master & Yoga Instructor
My healing journey began as a child. I used to massage family members at family gatherings, to help them relax. As a teenager I wanted to do something in the medical field so I went to school to become a Medical Technologist. Along the way I became an aerobics instructor in 1996. Then in 1997 an Aunt became ill with Stomach Cancer. A friend suggested I learn Reiki to help my Aunt with her pain in 1998. Loved it so much I wanted to learn more healing techniques, so I went on a 4 year journey learning Healing Touch. During that time frame I was asked to learn and teach Yoga. So I am a Yogafit instructor as of 2003. Also in 2003, I became certified as a Healing touch practitioner. I have been practicing and learning healing ever since.
Melissa VanPelt
Bank Iowa / Personal Banker
5525 Merle Hay Rd, Ste 195 / Johnston, IA 50131 / O: 515.727.4484 / D: 515.226.2472 / F: 515.727.0646
mvanpelt@bankiowa.bank / www.bankiowa.bank
LIVE IOWA. WORK IOWA. BANK IOWA.
Health Savings Account (HSA)
Managing your health care dollars can be challenging. HSAs provide a convenient, tax-advantaged way to make healthcare more affordable for those with a high deductible health plan (HDHP). Tax-exempt contributions can be used to pay for qualified health care expenses for you and your family at any time without tax liability. Visit our HSA page on website to learn more about the benefits and requirements of an HSA.
Zone of Comfort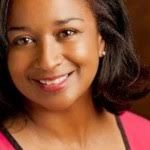 LaTonya Carroll is a Licensed Massage Therapist and member of Associated Bodywork and Massage Professionals. She graduated from The College of Massage and Healing Arts July of 2000. She believes in naturally taking control of your health by participating in the preventative and maintenance of your body. She has a deep respect for the need to balance activity with rest to allow the body time to heal and return to wellness. LaTonya has worked with babies, toddlers, teenagers, adults, elderly, body builders, athletes, maternity, chemotherapy patients and stroke victims. She is trained and experienced in Swedish Massage Therapy, Deep Tissue, Maternity, Hot Stone Massage, Foot Reflexology and Hot Towel/Cold Stone Face Massage.
Her goal is to naturally assist your well-being.
Des Moines Acupuncture

Abby Miller, L. Ac, Dipl. CH

Stephanie Braunwarth, LAc, Dipl. CH, RYT
515-277-9998
www.desmoinesacupunctureworks.com

Abby Miller and Stephanie Braunwarth of Des Moines Acupuncture Clinic, Licensed Acupuncturists and Board Certified by the Iowa Board of Medicine, are expert at discovering the root cause of a patient's pain and working with the patient to develop a comprehensive treatment plan to restore them to vibrant health! They have an outstanding reputation for successful patient outcomes.
Fleet Feet Sports

Andy Roat, Owner
Kathy Roat, Walking Program Coordinator
515-323-3338
www.fleetfeetdesmoines.com


Linda Franker, Certified Health Coach

515-988-8251
http://lindafranker.tsfl.com/
Obesity had been my life, wearing size chubby 14 skirt the 1st day of kindergarten. A lifetime of feeling miserable on the inside, wanting and dreaming of a happier me inside and with my physical appearance. I tried several diets over many years, exercising at all levels, to only lose and regain the same 20 to 100 lbs over and over again, tipping the scales a little higher each time. The cycle continued, until 2010 when a physician introduced me to this program, suggesting if I lost 40lbs, it would help reduce inflammation I had in my hips. Reluctant and protective of my health as I have MS, I started the Take Shape for Life program to lose 40lbs, my dreams of a better, healthier, happier me in body and mind became a reality. I lost 80lbs and have maintained the weight-loss, feeling great!
I'm managing the MS beast inside me with a healthy lifestyle of optimal health choices! My life is truly in the palm of my hand as I never dreamed my dreams would be achievable, much less the personal strength and confidence of "paying it forward" as a health coach, creating hope and the reality of a healthy future for others. This is truly a blessing and I love the opportunity of being able to support people who make the decision for a healthy lifestyle change.

Nicole Stokes, LMSW
Pediatric Social Worker
Blank Children's Hospital
Local Lupus Meeting Leader (LFA Support)
(LFA-Iowa Board Member, LFA-Iowa Medical Advisory Board)
LFA-Iowa Patient Services Committee Chair

Lauren Calhoun, RN
ICU Methodist
Local Lupus Meeting Leader (LFA Support)
(LFA-Iowa Board Member, LFA-Iowa Medical Advisory Board)
Carlson Chiropractic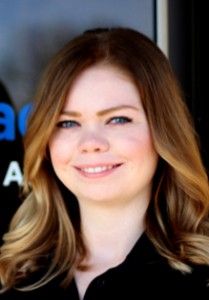 Dr. Meghan Knutson grew up in Ankeny, Iowa and found her calling for chiropractic at a young age. She decided upon a career in chiropractic early in high school. Helping others and making an impact on their lives was exactly what she wanted to do, just as her childhood chiropractor had done for her. That decision would be the foundation of her pursuit for the next several years.
Following high school, Dr. Knutson received her Bachelor's degree from Truman State University in Kirksville, Missouri. From Truman State University, she moved farther south to St. Louis, Missouri where she attended Logan University College of Chiropractic.
Battling weight problems since childhood, Dr. Meghan realized that she needed to make a change in her life to be the best doctor she could be. Surrounded by a healthy environment, she began gaining an interest in nutrition and and using food as her medicine. As her interest grew she decided to start the Master's in Nutrition and Human Performance program at Logan University. This propelled her interest farther and she took many nutritional seminars in St. Louis. Today, Dr. Meghan loves speaking about nutrition with her patients at Carlson Chiropractic, sharing healthy gluten-free and paleo recipes, and continuing to strive to learn new things about nutrition every day.
Partnership Organizations
The following organizations are offering resources that MAY be helpful to those living with lupus. Please utilize their services as you need them. We are all working together to provide the resources necessary to impprove the quality of life for those with Lupus, Arthritis, and Disabilities. With some known cross over between these chronic conditions, we hope this may help.
Dream Catcher's Foundation Inc.
Our Story
We are Dream Catchers – a group of volunteer licensed beauty professionals in Des Moines, IA. We're using our talents to support women, men, and children with chronic or terminal illnesses, and their caregivers, feel beautiful on the inside by helping them see it on the outside. We provide our services completely complimentary because we know that when you aren't feeling your best, it's hard to feel beautiful. CLICK FOR PROGRAMS
Mission Work
Sometimes something as simple as a haircut can make someone feel stronger and more beautiful. Dream Catchers volunteers have seen this first hand. That, and how a little bit of lip gloss can brighten the day of a little child that is sick. Or how a simple clean shave can make any man feel confident in his ability to take on the day. It was all of these sparks that ignited the vision of the Dream Catcher's Foundation. Dream Catcher volunteers provide services such as shaving, haircuts, and yes, even the occasional superhero mask to those of all ages battling a chronic or terminal illness. They aspire to give back strength to those who may have lost some during their fight. The Dream Catcher Foundation's mission is to rejuvenate the spirit through human touch for men, women and children. After all, everyone deserves to feel beautiful.
Organizational History
Tricia Rivas, owner of Trixie's Salon, has always had a passion for giving back to the community. Tricia used her skills as a licensed beauty professional to donate salon services to Hospice of Central Iowa, the women's shelter in Des Moines, and also to Des Moines veterans. To make a greater impact, Tricia encouraged her staff at Trixie's Salon to donate their talents to organizations in the Des Moines community. Together, Tricia and her team started volunteering to help brighten someone's day with a fresh haircut or a little lip gloss, and it turned into something much more.
The services Tricia and the Trixie's staff provided not only brightened someone's day, they helped improve self-confidence of people that were terminally or chronically ill, as well as those who had hit a rough spot in life and had ended up on the street. They were providing a service that helped someone say: "I look good!" or "I feel good!" They were providing services that really made a difference.
Wanting to do more, Tricia started weaving the web for Dream Catchers. After assembling a Board of Directors and months of hard work, the idea of Dream Catchers came to life and became an official non-profit organization. It is the only non-profit of its kind in Central Iowa that provides salon services for men, women, and children that are chronically and terminally ill, as well as their caregivers.
Mission: To rejuvenate the spirit through human touch for men, women, and children.
Vision: Catching inner beauty.
Values: Strength, Beauty, Community.
Arthritis Foundation, Iowa and Nebraska - Heartland Region
AF- Website: Great Wellness Information on Diet and Exercise: Visit