Local Resources
Information and Referral Services
The Lupus Foundation of America, Iowa Chapter provides information and referral on lupus related topics such as:
NEW PATIENT PACKETS FOR LUPUS: email info@lupusia.org to order your free packet today.
​
Educational Materials
Print materials
These materials can be attained by contacting the office:
Understanding Lupus
Diagnosing Lupus
Treating Lupus
Coping with Lupus
Living with Lupus
Lupus and the Musculoskeletal System
Lupus and the Skin
Lupus and the Renal System
Lupus and the Cardiopulminary System
Lupus and the Gastrointestinal System
Additional topics available as well.
Phone: 515-279-3048
Email: info@lupusia.org
Contact us using our online form.
Partnership Organizations
The following organizations are offering resources that MAY be helpful to those living with lupus. Please utilize their services as you need them. We are all working together to provide the resources necessary to impprove the quality of life for those with Lupus, Arthritis, and Disabilities. With some known cross over between these chronic conditions, we hope this may help.
Arthritis Foundation, Iowa and Nebraska - Heartland Region
AF- Website: Great Wellness Information on Diet and Exercise: http://www.arthritis.org/living-with-arthritis/arthritis-diet/
New Patient Packet - Arthritis
Order the free kit at www.betterlivingtoolkit.org, or by calling 1-800-283-7800.

The kit will include:
-Official Welcome Letter
-Patient choice of: Rheumatoid Arthritis, Psoriatic Arthritis, or Managing Your Pain brochure
-Arthritis Answers brochure
-Arthritis.org Resource Guide
-Track+React information card (download the free app for your smartphone)
-Arthritis Today Magazine
-Easy-to-Use Jar Opener
-Better Living Health Tracker (Rheumatoid and Psoriatic Arthritis kits)
-Drug Guide (General/Pain kits only)
-Psoriatic Arthritis & You magazine (Psoriatic kits only)
Some versions may include additional items made possible by sponsors, including product coupons.

Here is how this kit can help doctors with arthritis care for their patients:
The Better Living Health Tracker is a new proprietary tool designed to enhance consumers' understanding of their arthritis and their ability to communicate with their health care provider. It is based on the RAPID (Acronym: Routine Assessment of Patient Index Data) 3 patient assessment tool, which is widely used by rheumatologists during office visits. The quick and easy-to-administer assessment provides important, patient-centered outcomes not available from blood tests or X-rays.
The health tracker includes a weekly questionnaire to capture information about the consumer in three key areas: pain, physical function and global health status. The health tracker will provide consumer and healthcare providers with a weekly continuum of data. This information will provide visual feedback to consumers and physicians and provide touchstones to discuss progress and overcoming obstacles.
JA Power Pack
(Arthritis Welcome Kit for Youth) – Available NOW
The JA Power Pack is a toolkit with useful information and tools to assist newly-diagnosed children and teens, as well as their parents. These resources were designed to give families the POWER to make living with JA easier. Families can order a FREE age-specific kit for their child/teen online at www.japowerpack.kintera.org.

JA Power Pack includes:
· Raising a Child with Arthritis: A Parent's Guide
· Arthritis in Children (
· Buddy D. Bear
Note: Parents must select child or teen for the power pack; the child pack comes with a teddy bear and the teen pack comes with a body wrap.
TRACK+REACT (Day-to-Day Arthritis Wellness tool) www.arthritistoday.org/trackandreact
This online tool was created specifically for people with arthritis, and uses a simple interface to capture key daily activities and symptoms. Users get instant results – a personalized Arthritis Impact graph that reveals the potential relationship between actions and symptoms. With TRACK + REACT, users can identify trends over time, see the rewards of better self-management, print out their Arthritis Impact graph and share the results with their doctor to get more out of their appointments. Users can track nutrition, physical activity, stress levels, medication, sleep quality, pain, fatigue, and more! It's FREE, easy-to-use and information entered in the app or on the web is automatically synced so information is always up-to-date.
Community Resource Finder http://resourcefinder.arthritis.org/ (Launched June 2015)
Through this specialized online search tool, you can locate helpful resources, obtain key contact information, and learn more detailed information such as specific services offered. (NOTE: LFA-Iowa and the Arthritis Foundation does not endorse any of the providers listed here. The information contained in the Resource Finder is thought to be reliable but is not guaranteed to be accurate. It is compiled from provider descriptions of their own services as well as other public data sources and is subject to change without further notice.)
Online Support Community https://www.inspire.com/groups/arthritis-foundation/
This online community offers anyone the opportunity to share their personal insight and experiences about living with arthritis with others who understand what they're are going through -- from diagnosis to treatment to the latest news and research.
Walk With Ease (Walking Program Starter Kit for Adults) – Available NOW
With the Walk With Ease Starter Kit, starting a walking program has never been easier or more fun. The Starter Kit will help individuals create a walking plan, improve flexibility, strength and stamina, manage arthritis pain, and best of all, motivate them to get in great shape! The kit can be ordered online at http://www.afstore.org/Hot-Items/WALK-WITH-EASE-STARTER-KIT. Items also sold separately, including a guidebook also available in Spanish.
Kit Includes:
• Walk With Ease guidebook that teaches how to walk safely and comfortably
• Workbook to track progress on the go
• Multifunction pedometer with clock. Features include large easy-to-read display, molded clip on back, and records from 1 to 99,999 steps.
• Reflective shoe wallet that secures valuable items while on the move, like your key(s), money, ID or other small items.
• Reflective slap band to wear around wrist to increase safety at night.
• Reusable and recyclable drawstring bag (14.5" H x 14.5" W)
• Download the FREE Walk With Ease app for your smartphone
Lupus Foundation of America, Iowa Chapter
Wellness Council
LIVEFIT WITH LUPUS


Lisa Lynn Eveleth - Nutrition and Wellness Coach
Founder and CEO of LIVEFIT WITH LUPUS
Lisa Lynn Eveleth holds a Bachelor's Degree from Western Illinois University. She also is certified in nutrition, coaching, counseling, exercise science, personal training, group exercise, yoga and pilates. Lisa is a professional speaker, a published author, the owner of Body Design Fitness and Wellness, a fitness instructor, a personal trainer and a model, currently holding the title of Mrs. Iowa United States. Lisa Lynn and her husband live in the Quad Cities area.

Having lived for over twenty years with the challenges of the autoimmune disease Lupus, Lisa discovered the path to wellness through nutrition, exercise and an integrative medical approach. This journey led her to become the Founder and CEO of LIVEFIT WITH LUPUS. With Lisa's guidance, this non-profit's mission is to educate, empower and inspire others to overcome their own obstacles and create autoimmune awareness in the community, nationally and around the globe.
Optimum Performance Physical Therapy, LLC

Jon Schultz, MPT, OCS, ECS, PRC
515-257-7915
www.optimumperfomanceptiowa.com


Sarah Masengarb, LMT
Massage Therapy
415-672-1783
Prairie Life Fitness
515-223-5999
www.prairielife.com


Des Moines Acupuncture

Abby Miller, L. Ac, Dipl. CH

Stephanie Braunwarth, LAc, Dipl. CH, RYT
515-277-9998
www.desmoinesacupunctureworks.com

Abby Miller and Stephanie Braunwarth of Des Moines Acupuncture Clinic, Licensed Acupuncturists and Board Certified by the Iowa Board of Medicine, are expert at discovering the root cause of a patient's pain and working with the patient to develop a comprehensive treatment plan to restore them to vibrant health! They have an outstanding reputation for successful patient outcomes in the following areas:
Anxiety/Depression/Fertility/Allergies/Sinusitis/Migraines/Chronic Pain Diseases/Pain (back, muscle, neck, knee, shoulder)/PMS/Digestive Disorders/Osteoarthritis/Auto Immune Conditions/Neurological/Brain/MS
Fleet Feet Sports

Andy Roat, Owner
Kathy Roat, Walking Program Coordinator
515-323-3338
www.fleetfeetdesmoines.com

Notebook Café
Shelly Thompson, Publisher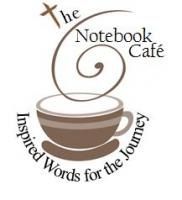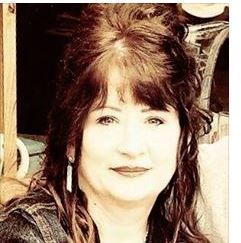 Looking for inspirational stories, faith based devotionals and encouragement for each season? Then join The Notebook Café interactive café community. The Notebook Café is a monthly publication available in over 50 locations in central Iowa. It can also be found online at thenotebookcafe.com. Each monthly issue contains articles on an unlimited variety of topics. Our hope is to inspire, encourage, and motivate our readers to create more, do more, learn more, and enjoy life...wherever they are at in their journey. Our mission is to give our café community a richness in all seasons of life to appreciate each day--celebrating moments of happiness, and providing encouragement when facing the trials that life brings. The Notebook Café is available online, in print, and on Facebook and Instagram...our door is ALWAYS open 24/7.
Jessica Reiter-Flax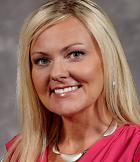 Community Health Charities, Executive Director
LFA Wellness Project Consultant

Linda Franker, Certified Health Coach

515-988-8251
http://lindafranker.tsfl.com/

Nicole Stokes, LMSW

Pediatric Social Worker
Blank Children's Hospital
Local Lupus Meeting Leader (LFA Support)
(LFA-Iowa Board Member, LFA-Iowa Medical Advisory Board)

Lauren Calhoun, RN
ICU Methodist
Local Lupus Meeting Leader (LFA Support)
(LFA-Iowa Board Member, LFA-Iowa Medical Advisory Board)

Lauren Wallace, Chef

Nourish Personal Chef
757-331-0376
Paleo Expert, Autoimmune Paleo Expert
www.nourishpersonalchef.squarespace.com

East Village Chiropractic
Dr. Braxton Pulley
515-288-8058
www.drpulley.com
Iowa and Nebraska Rheumatology Referral Lists:
The Lupus Foundation of America, Inc., Iowa Chapter is pleased to make this list of rheumatologists available to aid persons wishing to seek the assistance of a doctor specializing in the diagnosis and/or treatment of systemic lupus erythematosus. We are unable to evaluate the professional qualifications and competence of individual physicians included on this list. Inclusion of a particular physician on this list should not be interpreted as a representation by us concerning that physician's competence or qualifications.