About DMV Chapter
About Us
The Lupus Foundation of America, DC/Maryland/Virginia Chapter is part of a national force devoted to solving the cruel mystery of lupus, while providing caring support to those who suffer from its brutal impact. With the help of informed volunteers, lupus medical experts, and committed and caring supporters, we:
Support research and conduct education programs, so everyone affected by lupus can have an improved quality of life;
Provide information to ensure people with lupus and their families get answers and health professionals know about new means to diagnose and manage the disease;
Conduct activities to increase awareness of lupus, rally public support for those who are affected by lupus, and advocate on their behalf
Our Mission
We are dedicated to finding the causes of and cure for lupus and providing support and services to all people affected by lupus.

Our Chapter provides services in the District of Columbia, Maryland, and Virginia. We offer current information, education programs, support groups, and personalized help with the questions that arise for those living with lupus and their family and friends. We also support research and promote lupus awareness.
Our Vision
Our vision is a world without lupus.
LFA-DMV thanks our Corporate Partners​!
Platinum Sponser Gold Sponser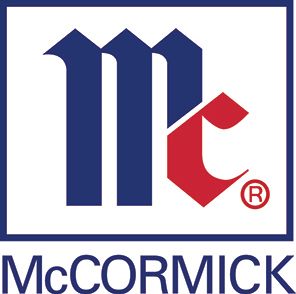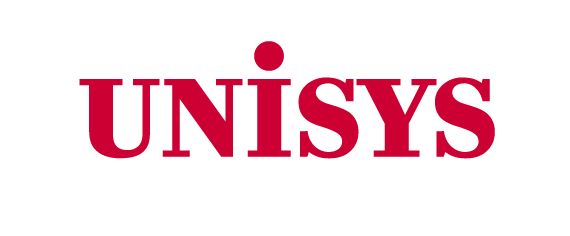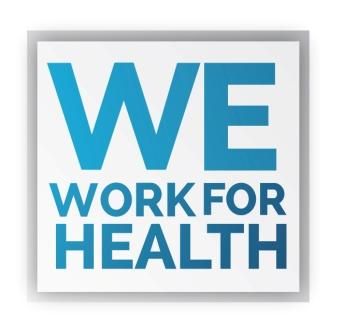 Staff Members
Katy Ahmed
President and CEO
(202) 787-5383
kahmed@lupusdmv.org
Courtney Bishop
Development Programs Manager
(202) 787-5390
cbishop@lupusdmv.org
Eva Gaskins
Database Coordinator
(202) 787-5380
egaskins@lupusdmv.org
Akilah Hill
Health Education Associate
(202) 787- 5389
ahill@lupusdmv.org
LFA-DC/MD/VA Board of Directors
Sharon Christie, R.N., Esq, Chair
Sharon Christie Law
Susan Bateson, Vice Chair
Lori DeLorenzo, Secretary
4ward Sciences
Dan Maffey, CPA, CGMA, Treasurer
Raffa
John H. Axley III, CFP®, CIMA
Merrill Lynch
M. Michelle Bradley
Principal SOX/Audit
Pernell Choren
Berman, Sobin, Gross, Feldman & Darby, LLP
Carla Davies
Kristin B. Dufrene
Engility Corporation
Pamela B. Greenberg
Association for Behavioral Health and Wellness
Benjamin Lockshin, M.D.
Dermatologist at DermAssociates, PC
Matthew Marino
Northwest Savings Bank Branch Manager
Donald E. Thomas Jr., M.D., FACP, FACR
Arthritis and Pain Associates of Prince George's County, Greenbelt, MD
Trevor W. Williams, CPA
Gelman, Rosenberg & Freedman
Kiran K. Patel, Esq.
Michael Best & Friedrich, LLP
John D. Berman

Medical Scientific Advisory Council
Donald E. Thomas Jr., M.D., FACP, FACR, CCD, Chair
Arthritis and Pain Associates of Prince George's County, Greenbelt, MD
Arthur Weinstein, M.D., FACP, MACR, Emeritus
Washington Hospital Center, Washington, DC
Christopher Collins, M.D.
Washington Hospital Center, Washington, DC
Rodolfo V. Curiel, M.D.
GW University Medical Center, Washington, DC
Tara Dall, M.D.
Health Diagnostic Laboratory, Inc, Richmond, VA
Paul J. DeMarco, M.D., FACP, FACR
Arthritis and Rheumatism Associates, P.C., Washington, DC
Howard Hauptman, M.D.
Good Samaritan Hospital, Baltimore, MD
Aroti Hedge, M.D.
MedStar Health, Washington, D.C.
Lawrence K. Jung, M.D.
Children's National Medical Center, Washington, DC
Rachel Kaiser, M.D., MPH, FACR, FACP
Arthritis and Rheumatism Associates P.C., Washington, DC
Phillip W. Kempf, M.D.,
IMG Arthritis Clinic of Northern Virginia
Donald L. Kimpel, M.D.
UVA Health Systems, Charlottesville, VA
Benjamin N. Lockshin, MD, FAAD
DermAssociates, Silver Spring, MD
Phong Q. Nguyen, M.D.
Northern Virginia Center for Arthritis, P.C., Reston, VA
Shauna F. O'Sullivan, M.D.
Rheumatology Service, Department of MedicineNaval Medical Center Portsmouth, Portsmouth, VA
Aarat M. Patel, M.D.
Bon Secours Arthritis and Osteoporosis Center of Richmond, Richmond, VA
University of Virginia Children's Hospital, Department of Pediatrics, Pediatric Rheumatology, Charlottsvile, VA
Michelle Petri, M.D., FACP, FACR
Johns Hopkins Hospital Baltimore, MD
Vikram Raya, M.D.,
Capitol Cardiology, Lanham, MD
Beth Rubinstein, M.D., MPH,FACR,FACP
VCU Medical Center, Richmond, VA
Jonathan D. Solomon, M.D.
Solomon Eye Physicians & Surgeons,Bowie, MD, Greenbelt, MD, McLean, VA
Tammy C. Spring, M.D.
Premiere HealthCare Associates, Richmond, VA
Alan G. Stern, M.D.
Bon Secours Arthritis and Osteoporosis Center of Richmond, Richmond, VA
Sean A. Whelton, M.D.
Georgetown University Hospital, Washington, DC
Founder
Benedicta Monsen
Related Links
Lupus Foundation of America, DC/MD/VA Committees
2012 Innovative Services Award for the Patient Navigation Program
2012 Innovative Board Leadership Award
Address:
Lupus Foundation of America, DC/MD/VA Chapter
1319 F Street NW - Suite 305
Washington, DC 20004